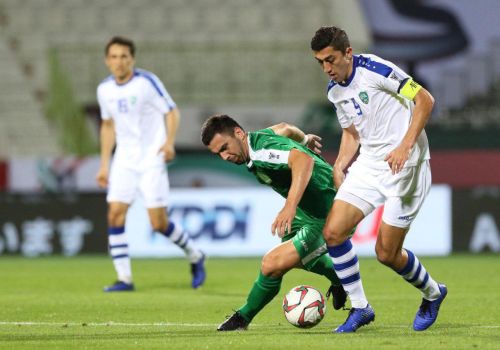 Odil Akhmedov: My priority is always to play for our national team instead of the club
After the emphatic victory in Dubai, the team captain Odil Akhmedov talked to the media.
"We are grateful that we could make our fans happy enough. And, I want this victorious run will last more and more.
Eldor Shomurodov was brilliant with his double in today's game. And, he can continue improving his skills and achive the best result. I'm sure he will be one of the best strikers in Uzbekistan.
Playing in a club and national team are totally different. It's hard to compare. But my priority is always national team.
I consider Wu Lei is the best player in Chinese side. Certainly, it's exciting to play football with him in one team. It's said that he was injured, but I hope it's not serious and we will score more goals for China.
Scoring a goal is always pleasant. However, our main target is to win the game. I want to score 100 goals and 100 assists in this competition (he laughs). We came to UAE to win the title. Inshallah, we will achieve our goal."
Watch SPORTS.uz on YouTube