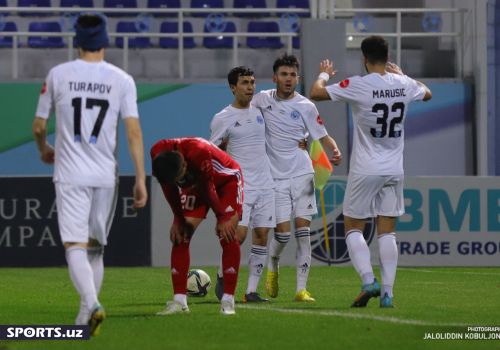 Symbolic team of the 24th round of the Super League according to SPORTS.uz (photo)
The matches of the 24th round ended in the Uzbekistan Super League.
The creators of our website, in accordance with their custom, created a symbolic tour team. Meet the 11 strongest players in our interpretation below.
Goalkeeper: Botirali Ergashev (AGMK)
Defenders: Hadjiakbar Alizhonov (Pakhtakor), Sherzod Nasrullaev (Nasaf), Rustam Ashurmatov (Navbakhor), Alexey Larin (Neftchi).
Midfielders: Muhammadali Giyasov (Olympic), Umarali Rahmanaliev (Bunyodkor), Oybek Rustamov (Kokand-1912), Dastan Hamdamov (Pakhtakor).
Forwards: Zoran Marusic (Navbahor), Martin Boake (AGMK)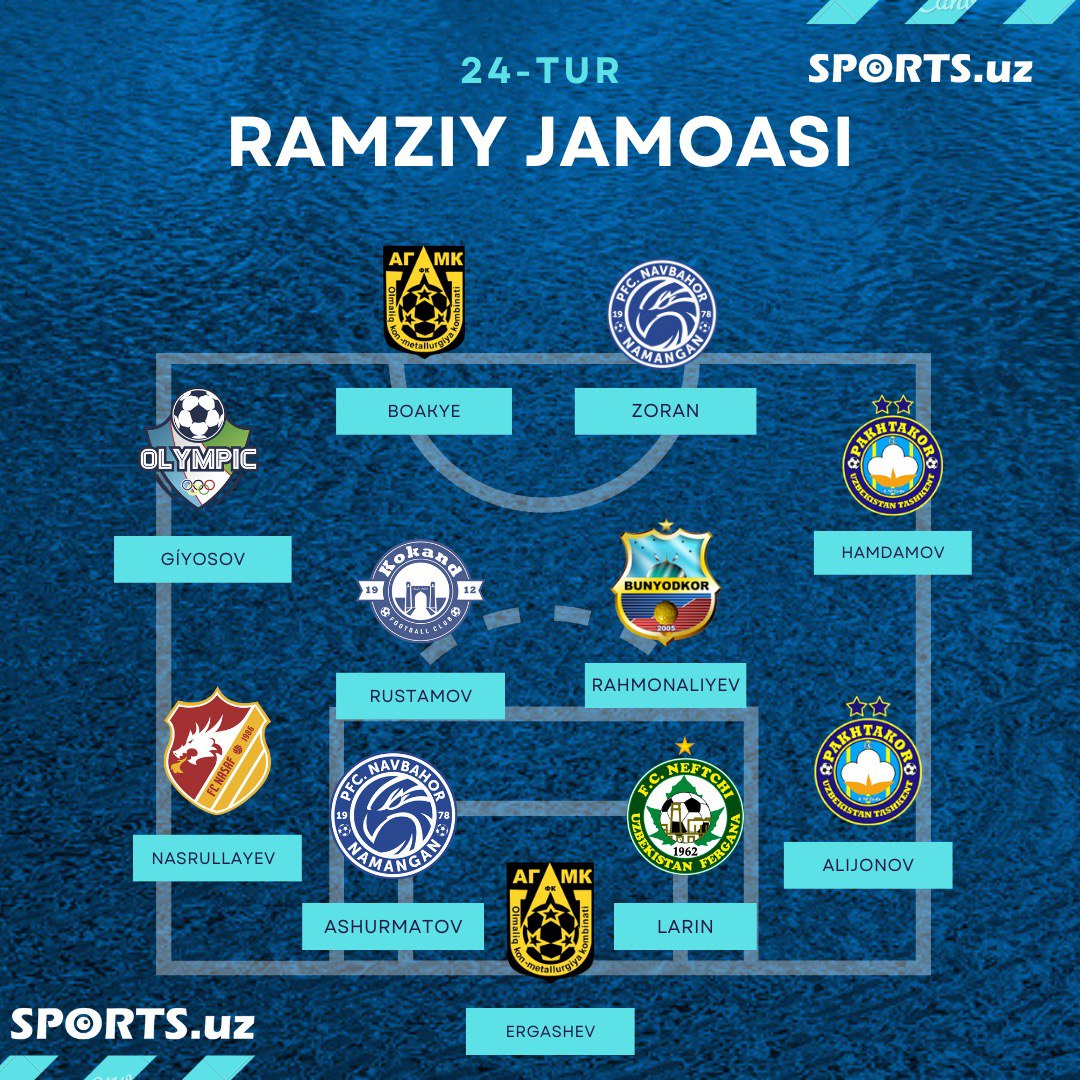 Join to SPORTS.uz channel on Telegram