"This system will kill Uzbek football" - Micael Sequeira about Uzbek referees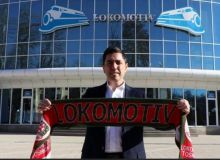 The head coach of Tashkent "Lokomotiv" Micael Sequeira spoke negatively about the refereeing in the match against "Kokand-1912". The match ended with the victory of "Kokand-1912" with a score of 2:1.
Sequeira believes that the main referee of the match made several gross mistakes. According to the expert, his team has already lost points for the third time because of this referee.
"It was a difficult match. The opponents played very rough. The referee gave them a reason to play like that. The first goal was scored by hand. In the second half we changed tactics and managed to score one goal. There was a moment when our player was played roughly inside the opponents' penalty area, but the referee did not give a penalty. I have never seen such refereeing in my entire career in Portugal. In order for Uzbek football to develop, you need to transfer to UEFA. You have academies, you have strong players, but that's not the most important thing. If this continues, Uzbek football will not be able to achieve anything. This system will kill Uzbek football and you will never be able to enter the World Cup. Again, you never can. If you join UEFA, the attitude towards football will change in the country. I'm leaving with a grudge. I'll be home in a month. I'm sorry, I had to tell the whole truth," Sequeira said.
Матнда хатолик топсангиз, ўша хатони белгилаб, бизга жўнатинг (Ctrl + Enter)