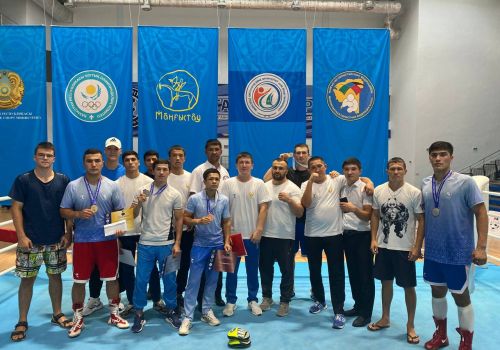 Uzbek boxers won 6 medals at the international tournament
On August 30 - September 3, an international boxing competition was organized in Aktau, Kazakhstan.
130 boxers from Kazakhstan, Thailand, Azerbaijan, Tajikistan, Kyrgyzstan and Uzbekistan took part in the international tournament dedicated to the memory of Shakir Boltekuyl, one of the founders of Kazakh boxing.
At the end of the competition, Uzbek representatives won 6 medals, 2 gold, 2 silver and 2 bronze medals.
Gold:
-86 kg: Timur Merzhanov
-92 kg: Nusratbek Tokhirov

Silver:
-51 kg: Foziljon Abdumurodov
-92 kg: Abdulla Rajabov
Bronze:
-48 kg: Nodirjon Mirzakhmedov
-67 kg: Bekzod Khamidov
Press service of the Boxing Federation of Uzbekistan
Join to SPORTS.uz channel on Telegram