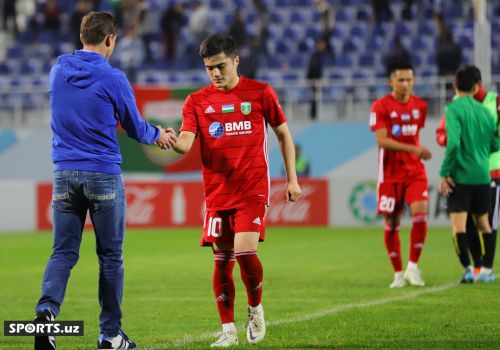 Uzbekistan Super League. In the dispute of outsiders between FC Kokand-1912 and FC Lokomotiv , the forces were equal
The match of the 21st round of the Uzbekistan Super League "Kokand-1912" - "Locomotive" has ended. In it, the teams drew 0-0.
In a game that took place under intense struggle, the sides were unable to break through to the goal. Also in the 68th minute of the match, the brave Jaloliddinov received a red card and left the field ahead of schedule.
Thus, "Kokand-1912 " brought the number of points to 18. At the moment, the team is ranked 13th.
Lokomotiv scored 20 points, the club took 12th place.
Watch SPORTS.uz on YouTube