Why did the Uzbek world champion undergo surgery four times. What is his chances of going to the Olympics?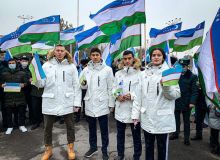 Shokin wants to get a ticket to the Tokyo Olympics ...
Dmitry Shokin had achieved significant results in taekwondo (WT). In particular, he was the 2015 world champion, two-time Asian champion as well as the winner of the World University Games. But after the failure at the Rio Olympics, there was a decline in his performance. The Tokyo Olympics are ahead. Will he take part in the most prestigious tournament of the four years in the land of samurai? We approached him with these and other questions.
- After the 2016 Rio Olympics, I got the impression that there was a slight decline in your activities. What is this about?
- You are right, after the Rio Olympics, my physical condition had deteriorated a lot. Because my arm was broken in Rio. During 2016-2017, I had surgery on my arm three times. In 2018, another injury occurred. To be precise, while I was training on my bicycle, a car came up behind me and hit me. Because of this, I missed a lot of training. In 2019, I had another operation. This time I underwent surgery in Germany due to a serious injury to my knee. Thankfully, so far, everything is fine. In 2020, we could not participate in the competitions due to a pandemic situation. During the pandemic, all my injuries healed and I am now in good physical condition.
- Also, the most topical issue today is the Tokyo Olympics. According to the rules of world taekwondo, it is possible to participate in two weight categories from one country. In Uzbekistan, Nikita Rafalovich received a license. One athlete will have to go to the final licensing tournament. However, the national team of Uzbekistan also has good athletes in other weight categories. What are your chances in this regard?
- Of course, I would not be wrong to say that the main goal of every athlete is to participate in the Olympic Games. I am also well prepared for this. True, now Nikita Rafalovich has the license, and now, only one athlet can get a license. We have three weight categories for this. It is not yet known which weight category will go to. We are all seriously preparing for training sessions. In the end, the one who has a good chance, the one whose physical condition is at a high level, will go. Of course, our leadership will decide this depending on our capabilities.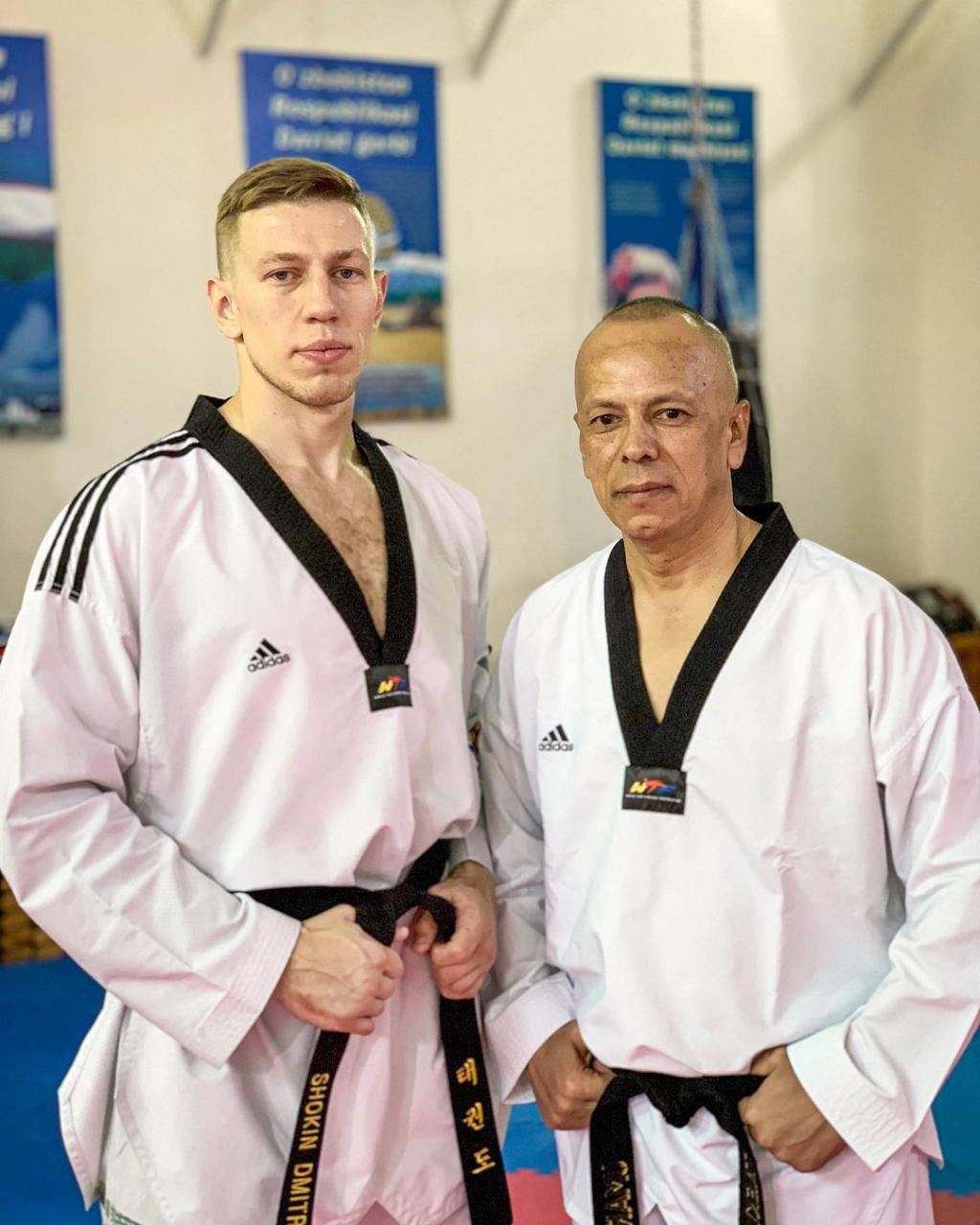 - You will compete in the weight category of +80 kg. In your weight class, you have potential competitors of the same level as Abdoul Razak Issoufou of Nigeria, Radik Isayev of Azerbaijan, and Cha Dong-min of South Korea. Which of them is a very uncomfortable opponent for you? In general, are they still active today?
- Undoubtedly, there are many good athletes in our weight class. Of those listed, Korean and Ivorian taekwondo fighters have completed their careers. It is unknown at this time what he will do after leaving the post. Nigeria's Abdoul Razak Issoufou, meanwhile, earned the license through rating points. You know, I clashed with Issifu on the way to the final in Rio and I lost. He was very uncomfortable, if I am not mistaken, he was 2.08 meters tall. I was not highly trained at the time to fight such athletes. And now I have worked with such high athletes in the national team and I can say that I am ready for such opponents.
- If you win a license to the Tokyo Olympics, who can be serious opponets on the way to victory? Maybe new stars will appear soon?
- Yes, new stars appear every day. Young people are growing up. If we take the Tokyo Olympics, the most serious competitors will be Vladislav Larin from Russia, the representative of South Korea and Issoufou from Nigeria.
But to say that this athlete is a favorite in the Olympics is relative. For example, at the Rio Olympics, no one expected Radik Isayev to win a gold medal. But he managed to beat all his opponents and become a champion. So you can't say that 100 percent of this will be leadership. Anything can happen in sports.
- Do you still train under Fakhriddin Umarov?
- Yes, I have been training under the guidance of Fakhriddin Umarov since my youth. It is the same now. At this point, I would like to thank my coach for his tremendous contribution in bringing me to this level. I think my coach and I will have good results in the future.
- If I'm not mistaken, you were a pupil of "Tornado". Is the club still operating?
- Of course, I was brought up in Tornado. The founder of this club will be Fahriddin Umarov as well. The club still operates today. If we don't have training in the national team, I will go to this club and train with young taekwondo fighters.
- Probably, there are young people in Uzbekistan who can create serious competition for you. Who do you think will be the leader in this weight category after you?
- Our athletes are also getting stronger. For several years we have been facing Shokhruh Rajabov from Surkhandarya in the final of the championship of Uzbekistan. He is a very talented athlete. I think that when I finish my career after the Tokyo Olympics, Shakhruh will be able to defend the honor of Uzbekistan in this weight category.
- You can see that you have a good relationship with boxers Isroil Madrimov from the photos and comments you recently uploaded to the social network. Which other athletes do you have a close friendship with?
- We are very close friends with Israil. Not only him, but also boxers Murodjon Akhmadaliev, Bakhodir Jalolov and Shakhram Giyasov are my close friends. I also have friendly relations with famous weightlifter Ruslan Nuriddinov, freestyle wrestler Bekzod Abdurakhmonov and Greco-Roman wrestler Elmurod Tasmurodov. In general, I have a lot of such athletic friends. I can also say that in 2017, Israil Madrimov, Ruslan Nuriddinov and I served in the military in Chirchik. That's why I meet them more often.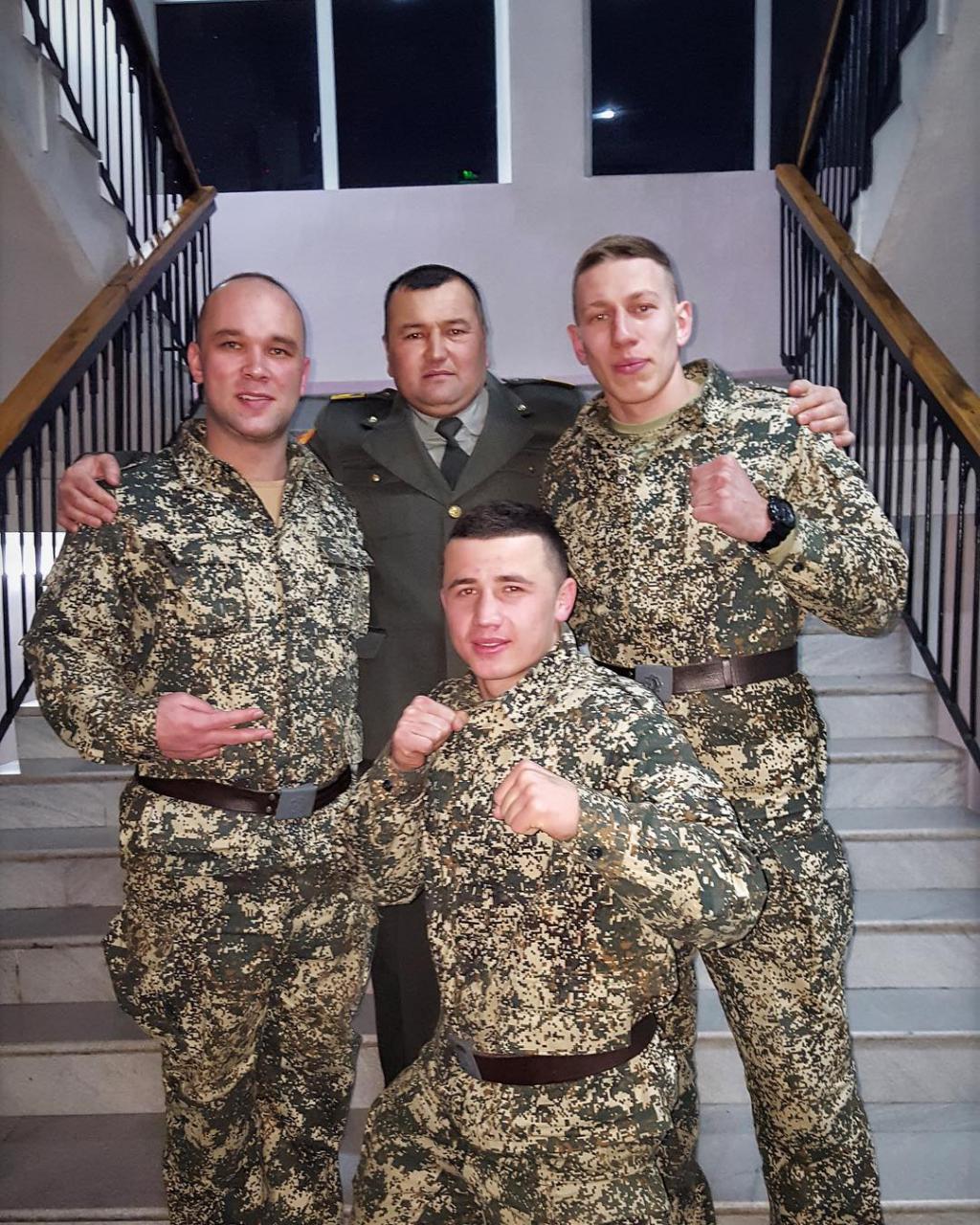 - If I'm not mistaken, were you friends with a Croatian taekwondo girl? Has the relationship survived?
- True, we have made friends with many taekwondo fighters during tournaments abroad. In addition to the Croatian, I have other girlfriends. :) Now, all taekwondo fighters respect each other. So we get along well with most of them. We meet and talk directly online and at tournaments, congratulating each other on holidays.
- Honestly, I admire your attitude to the Uzbek language and your fluency. Can you comment on this situation? Is it because you live in an Uzbek neighborhood?
- I started learning Uzbek at a young age. The reason is my father. My father grew up in the neighborhood. He had many Uzbek friends and learned from them. We still live in the neighborhood. I learned half from my dad and half from my friends. In addition, my coach Fakhriddin helped. Because all Uzbek children in classes were the only Russian. That's why he spoke Uzbek. I would ask the kids what I didn't understand. I also attended Uzbek language classes at school, high school and university. So far, I have been studying.
- Thanks for the interview. I think you will achieve the goals you set for yourself. Good luck to you in this regard!
- Thank you very much. I take this opportunity to wish everyone a Happy New Year. Good health to all. We try to please our people with good results!
Матнда хатолик топсангиз, ўша хатони белгилаб, бизга жўнатинг (Ctrl + Enter)