The Asian Game: What does the future hold for Uzbekistan after another failure?
Saturday's defeat to Australia brought to a close Uzbekistan's dream of qualifying for the Olympics for a first time since independence.
A moment that would've been the pinnacle of the nation's football history to date, a chance for the nation to showcase their identity on the world stage was missed.
While Australia celebrated wildly in Bangkok, a first Olympics for them since 2008, a familiar gut wrenching sense of bitter disappointment was felt by every player and fan supporting the White Wolves that day.
It would be naive to say Asian football hadn't seen this coming, given the myth and reputation that affixes itself to anything related to Uzbek football. After yet another promising cohort failed to break from the shackles of this crushing hoodoo, the question remains who or what can break it?
The perception that Uzbekistan inevitably collapse in critical moments is one that's been well woven into continental football folk law for some time now. The regularly dubbed "bottlers" of Asia tag is one that is dragged around by any team hailing from the nation, from national teams of any age group to their domestic representatives.
While the last two years have seen marked improvements at all levels of the game including their triumph at 2018's U23 Championships, the last year has regrettably been defined by moment after moment which continues to see them fall back into old habits.
In May, domestic powerhouse Pakhtakor knew a point away in Jeddah against Saudi giants Al-Ahli would be enough to see them through to their first knockout appearance in the AFC Champions League in nearly a decade.
An 88th minute leveller from Igor Sergeev heightened expectations of progression, which were quickly dashed by Abdulrahman Ghareeb's stoppage time winner to send the home side through in their place.
Six months later, after an inconsistent start to World Cup qualification, Uzbekistan knew a win over Saudi Arabia in Tashkent would extend their lead over the Green Falcons to four points at the midway point of Round 2.
Despite taking a second half lead, two late goals saw Saudi Arabia flip the tables on their rivals to take the initiative in the back stretch of qualification.
Last week's U23 semi-final defeat brought up a similarly recurring nightmare; Saudi Arabia standing in the way of salvation and success, undone again by a late goal that dashed Uzbekistan's hopes of making it back to back U23 triumphs.
Even with a second go at qualifying directly for Tokyo, Uzbekistan crumbled; despite dominating early on, poor defensive mistakes and immaturity let them down against Australia. While success remains on a knife's edge, the follow through remains invariably missing.
Yet through promising youth developments, a credible domestic challenger in the upcoming Asian Champions League campaign, and a national team teetering on the edge of something special, Uzbek football looks as promising as ever to breach the gap between themselves and the Asian elite.
But can the accumulation of talent and resource finally overcome their mental barrier?
The youth development conveyor belt
Ever since their separation from the Soviet Union nearly 30 years ago, Uzbekistan has continually grappled with a number of areas when it came to successfully developing their footballing foundations.
One being their limited resources; Uzbekistan began, and to some extent remain, polarised by its wealth distribution, and football shared in that disparity.
A second being expectation, which needed to be diluted upon the sudden reduction of quality, a feeling shared across a whole matter of social aspects within a newly founded nation.
Thirdly, Uzbek society remains introverted, considering itself time and time again as both the cause and solution to moments of setback, which tended to stunt development rather than reinvigorate it.
Initially Uzbekistan were blessed by a golden generation of talent; the likes of Mirjalol Qosimov, Igor Shkvyrin and Maksim Shatskikh were the first poster boys of a newly formed Uzbek national team representing their independence, followed into the 2000s by the likes of Alexander Geynrikh and Server Djeparov.
Players developed in a different time, brought through at a higher domestic level, a practice that has become unsustainable in the latter part of the last decade.
While this cohort of players were granted "golden" status early on, the transition to a new generation, a first to be exclusively Uzbek born, promises to carve out the building blocks of what football will look like going forward in the country rather than replicating a blurry rendition of its past ideology.
In that regard, the talent remains in abundance; qualifying for two U17 World Cups and two U20 World Cups in the last decade, while winning continental gold at the U23s in 2018, the quality in youth development is regularly being demonstrated in the highest of competitive arenas.
Development remains centred around discipline, a hangover from the nation's past, but also something they're keen on moulding going forward. Function, unity and maturity are all key in building young Uzbek players to this day, with a distinct German (not Russian as you may expect) influence.
One youth establishment in the Uzbek capital is operated under the banner "Jugend-Fussball Leistungszentrum in Tashkent" (Tashkent Youth Football Performance Center), a philosophy of football that dovetails ideals of old, with a set of ideas that remain current.
It's not just in Tashkent where development is catching on. The most recent examples of young talents coming through the system, hail from more provincial regions, especially the South East, a region where current leading man Eldor Shomurodov, currently starring in Russia was developed.
The Qashqadaryo region is one area starting to manufacture an identity for honing and trusting in talent on a grander scale. The Nasaf Qarshi academy system in particular has been pumping out an immense amount of talent over the last few years incomparable to their richer Tashkent peers.
Ten of Uzbekistan's 23-man squad that travelled to Thailand are on Nasaf's books at present, a clear demonstration of the club's priorities; the team has no playing member in the squad over 30, and only two players aged 25 or above.
While Nasaf have dropped off from their title chasing days of a few years back, Ruzykul Berdyev's side seem comfortable in their development role within the production line.
This touches on one of the the most signficiant changes in Uzbek football over the last decade. Previously Uzbek teams were all too keen to splash the cash, a quick pursuit to the top that was shared by many.
It was famously headlined by the big name signings Bunyodkor initiated at the start of 2008 including Brazilian greats Rivaldo and Luis Felipe Scolari. Now however with forced prudence taking effect across the country, the playing field has been significantly redressed.
The domestic league is now getting younger, with less overseas recruits, organically morphing a channelling up of talent to the historical giants of Uzbekistan and current kingpins – Paktakhor.
It's by no means a coincidence that the Uzbek champions boast only one member of this year's U23 Asian Championship squad.
As has been the trend over regular transfer windows; Paktakhor's influence and extra financial security regularly sucks up the country's top talent from the rest of the league, negating the need to supply their own academy grown young players.
As they did in 2018, by purchasing the Player of the Tournament Odijion Hamrobekov from Nasaf, they'll be favourites once again to snap up the very best of this 2020 cohort.
Return of the domestic giants
Twelve-time domestic league champions Paktakhor are unquestionably the most recognisable Uzbek club the world over. The most prominent Central Asian club to compete during their Soviet days, their success has been near relentless since independence, underlined by a six-year domestic double record in the early 2000s.
Despite wobbling off their perch in the last ten years, only recording three domestic titles in that time; Paktakhor returned in imperious form last season, claiming a domestic treble, sealing their Superliga title in record time.
Their dominance is truly felt in the statistics; finishing 20 points clear of second spot, having scored as many goals as their two closest rivals combined, and having recorded a goal difference 17 more than the total of all other positive tallies in the league.
All this from a team that had gone three years without a title, having trailed the rueful effectiveness of Tashkent rivals Lokomotiv in recent history.
The key change that spurred on their return to the top came in their recruitment strategy and squad make up. A distinct shift away from overseas imports and a clean out of many of their 30-plus year old veterans enabled Paktakhor to bring in much of the younger generation which were starting to create a buzz for the national team.
A list of last winter's incomings was a distinguished who's who of current Uzebk football; the capture of domestic league top scorer Marat Bikmaev from Lokomotiv was the clearest of signs of the incoming power shift, as was the return from Russia of former wonder kid Dostonbek Khamdamov.
Supplementing the squad with U23 champions Akramjon Komilov, Javokhir Sidikov and the afformentioned Hamrobekov, similarly weakened their domestic opponents' playing stock but freshened up their approach centred around home talent.
Under Georgian coach Shola Arveladze, of Ajax and Rangers fame, Paktakhor found that home grown youth talent, supplemented in key positions was the much needed recipe for success and didn't look back.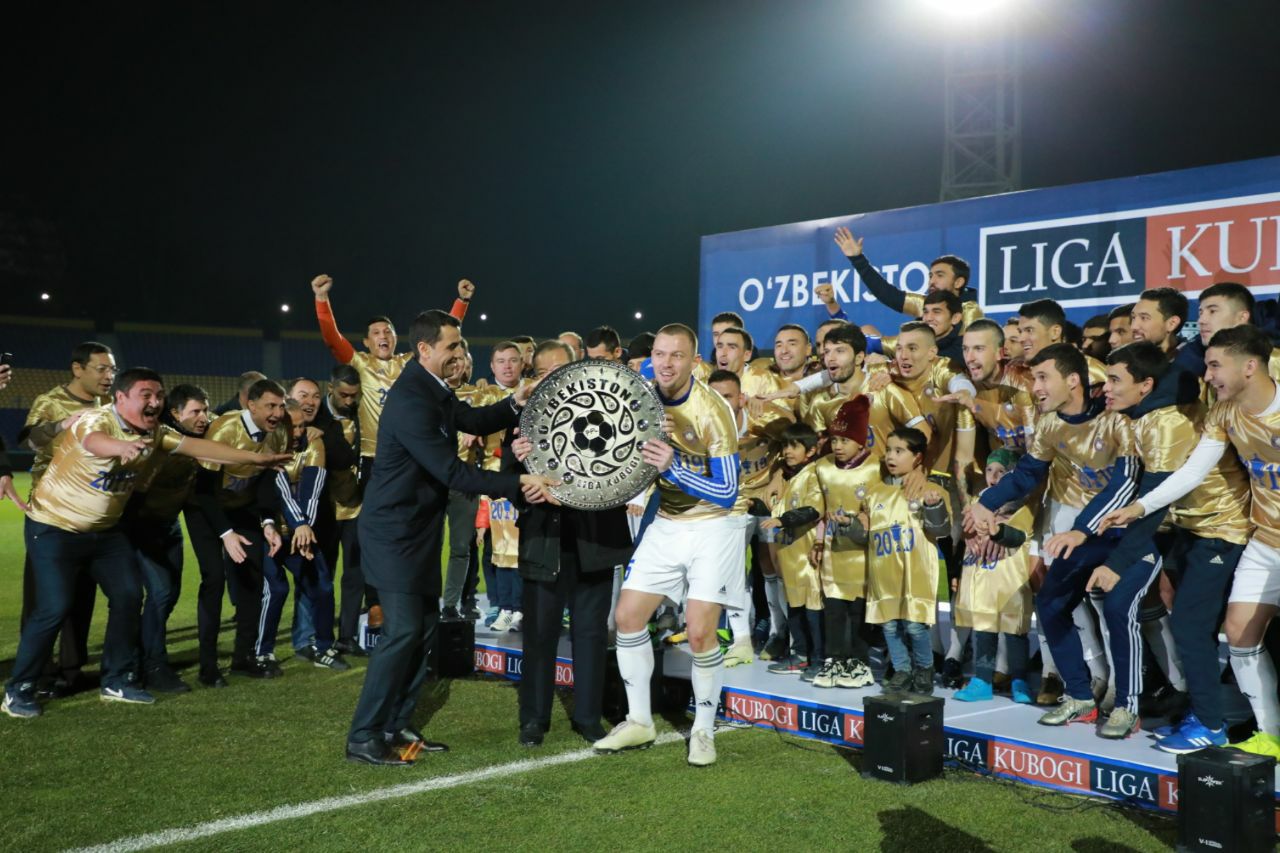 An approach which encourages overlapping full backs, quick transitions and efficient use of possession was a newly focussed idea that developed on the old, stereotypically solid and organised identity of Uzbek football.
This new approach successfully overflowed into the continental football scene also. Drawn in a so-called 'group of death' in the AFC Champions League, Paktakhor managed victories against continental heavyweights Al-Ahli and Persepolis, while they recorded a draw against Qatari champions Al-Sadd.
Crucially, however, all these results were recorded at home, away from Tashkent it was another story entirely. While able to get a foothold in each game, Paktakhor were unable to dictate the flow of the match, and often got sucked into a psychological, physical encounter they rarely have the nous to succeed in.
Despite drawing away at the Azadi early on, narrow defeats in Qatar and Saudi Arabia ended their chances of progression to the knockouts.
While they could boast of successful qualities across the pitch, especially in the form of attacking trio Jallolidin Marsharipov, Khamdamov and imposing Serbian striker Dragon Ceran, naivety in central and defensive areas let them down, a direct contrast to the discipline and unity once seen as sacroscent to Uzbek football culture.
Lacking the intelligence of when to kill a game off, and when to take the bull by the horns was evident, and they were punished for it; leaving the 2019 campaign which had succeeded on so many levels, strangely unfulfilled.
The worry for many who followed this potentially brilliant Paktakhor team, was that it would be ripped apart this current transfer window. In stark contrast, however, the Uzbek champions have remained intact thus far, adding only to the squad's quality and depth; Swiss international striker Erin Derdiyok the most high profile incomer so far.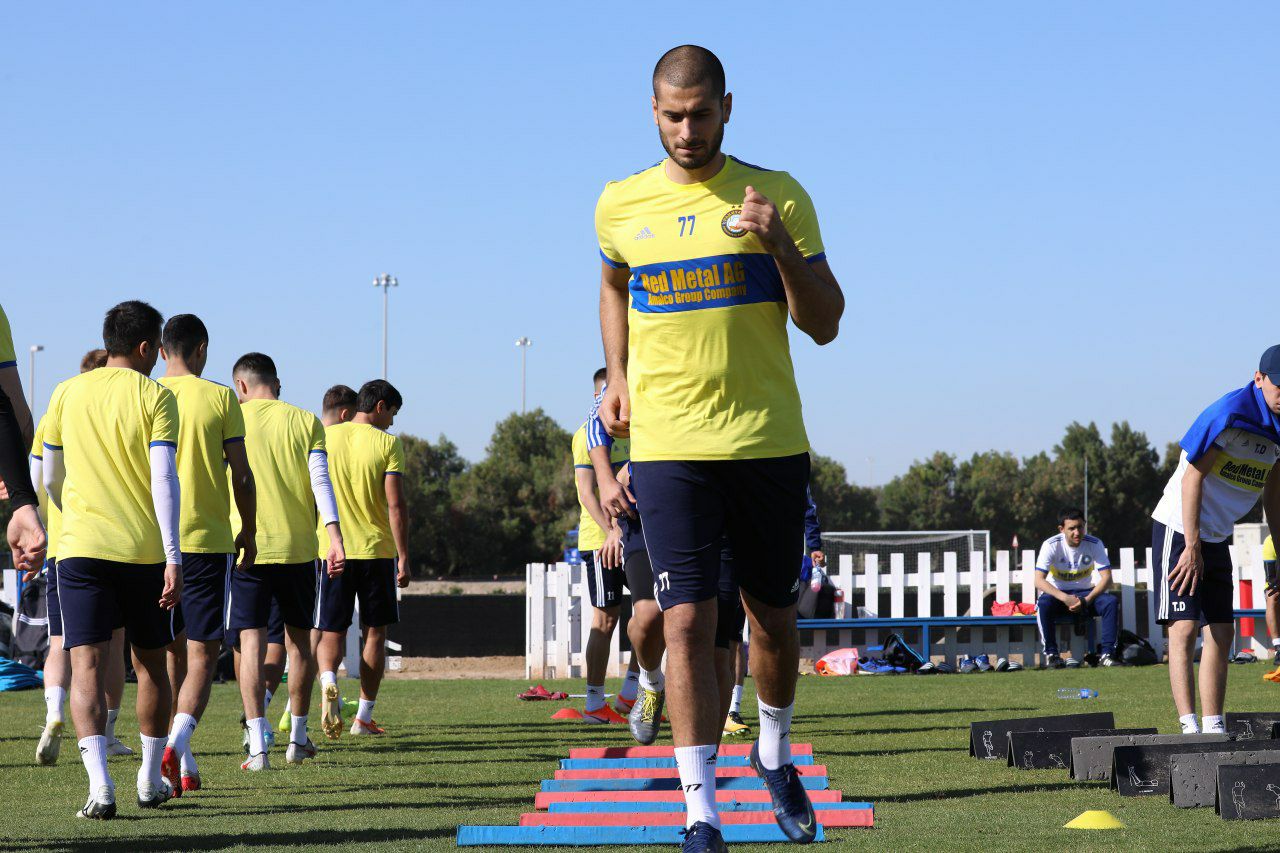 A year more in the legs of this young and ever improving team will leave them in a better position to continue on with their domestic success and potentially push on in Asia.
However, given Paktakhor's strength, the supporting cast is starting to fall some way back; so much so that this looks to be the first edition in five years that there will be only one representative from Uzbekistan in the AFC Champions League group stages.
While they are drawn against reigning champions Al-Hilal, the remainder of the group (Shabab Al-Ahli and one of Al-Sailiya or Shahr Khodro) look moderate on paper, and should see the Lions in a good place to ensure the progression they and their nation desperately crave to move forward.
While selfish satisfaction will be first on the mind of many Paktakhor fan and player this coming year, Uzbekistan's place in the future of Asian football only holds a tentative grip for now amongst the continent's elite.
2021 brings with it a new dawn for Asian football, a revamped AFC Champions League allocation system with considerably improved representation for the previously sidelined "developing nations".
Central Asian neighbours Tajikistan and Kyrgyzstan have shown great strides in which their domestic games have improved both internationally and domestically; demonstrated fully with Tajik champions Istiklol's triumph in the ACL preliminaries over Lokomotiv last week.
The tide is turning in Asia, and with it Paktakhor need to lead out the Uzbek Superliga into a new dawn in the AFC Champions League arena. A platform in which to assemble pride, and a base upon which to build future national success is critical to the longevity of their development.
The never ending World Cup dream
Success at youth and domestic level is one thing, but the true assessment will always be whether the senior national team can reach their prime target of qualifying for a World Cup and truly put Uzbekistan on the global footballing map.
Twice they've been a mere goal away from progressing to the intercontinental playoff; back in 2005 they missed out on away goals to Bahrain, while in 2013 a penalty shootout defeat to Jordan robbed them of the same opportunity.
It's strange given how pedestrian and blunt they were ahead of 2018, but they very nearly nipped in ahead of Syria to contest yet another Asian playoff. It's been determinant over time, but Uzbekistan's place against the glass looking in has always been a stick to beat them with.
The so-called golden generation had enough bites at the cherry to clinch a place at the top table, but to no avail; coach after coach with similarly cautious and pragmatic tactics, either lacking attacking invention or ignoring it completely tried and failed in succession.
The appointment of Hector Cuper, Uzbekistan's most ambitious signature in their history, at the end of 2018 was supposed to alleviate the difficult transition between generations.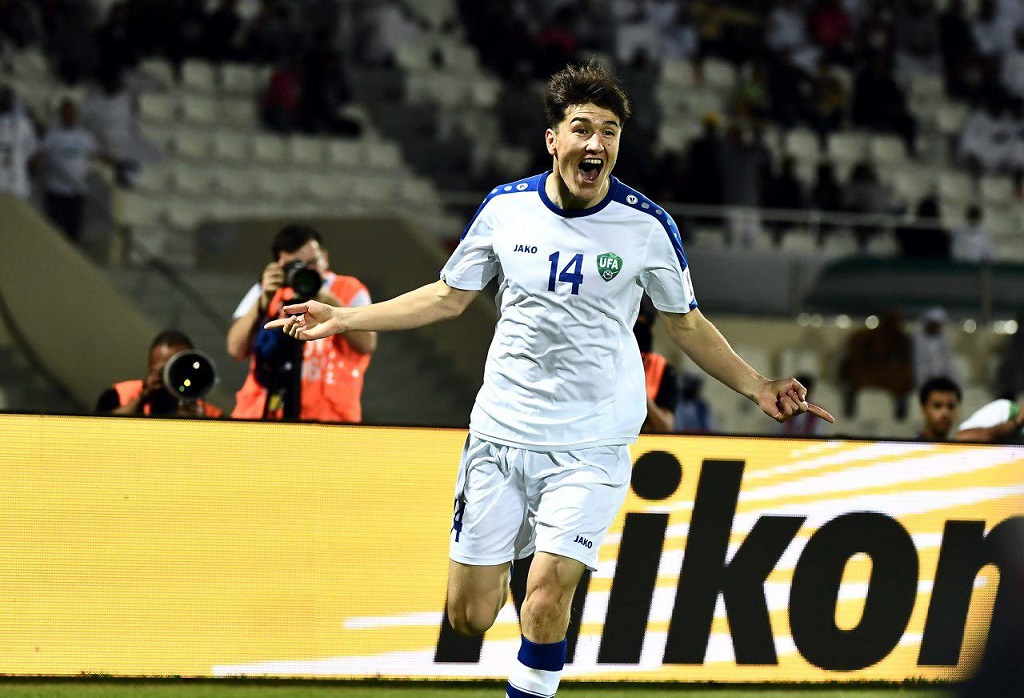 While the Asian Cup last year was a moderate success given the modest pre-tournament expectations, Cuper's system quickly came under scrutiny thereafter.
The blossoming young squad, honed through the U23s and unleashed domestically with Paktakhor, were suddenly asked to play conservative and safety first football, relying on the individual brilliance of Shomurodov leading the line and a growingly immobile Odil Akhmedov to conjure something from nothing.
Defeat to Palestine on the opening day of World Cup qualifying in the Autumn saw a quick exit for Cuper, who's axing split the fan base down the middle. With another home coach lined up in the wings, a reversion to type was feared, a return to the old days of false hope and disappointment.
Vadim Abramov, however, couldn't have been a starker change. A proactive manager tailor made for this blossoming modern post-Soviet born squad, with ambition and confidence to challenge and create in attack.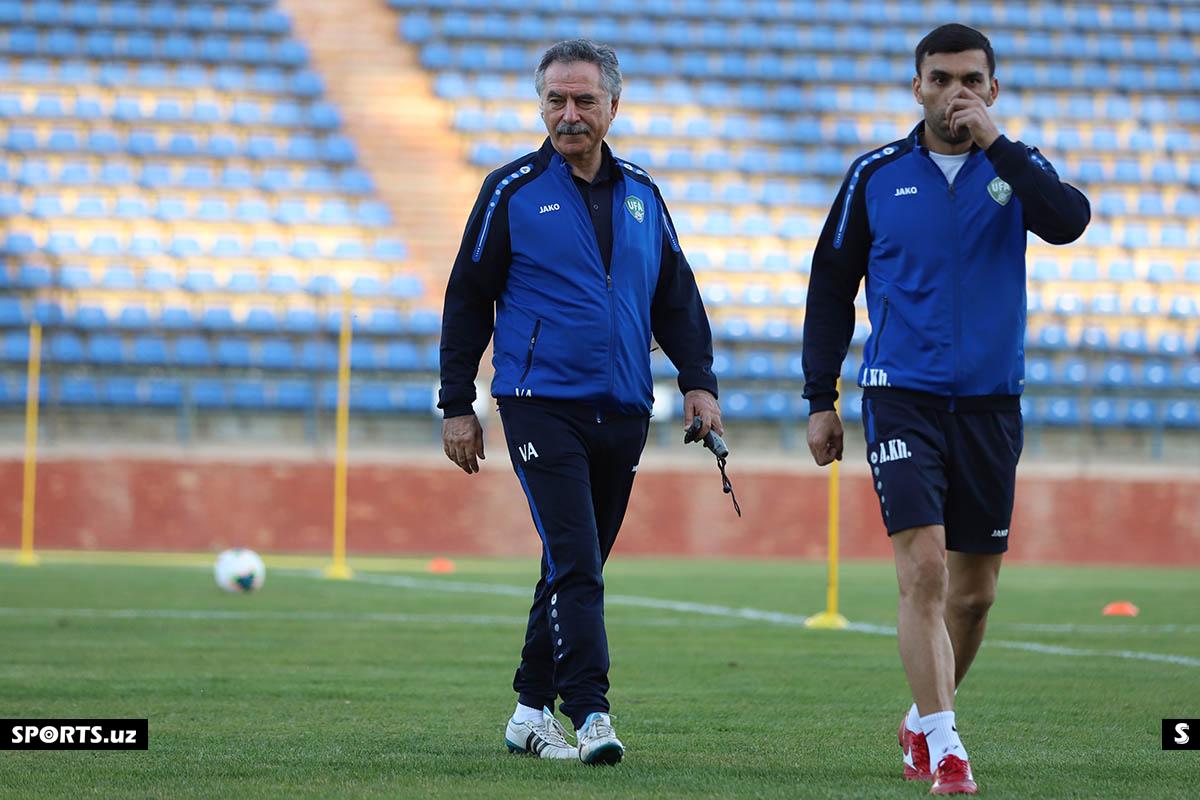 While the unity and discipline to the script remains evident, the instruction is instead positive, quick and direct suiting the squad's ability.
From attempting to please the outgoing old sages, the team now works for today's stars; Khamdamov is finally looking free to reach his once promised potential, Masharipov able to drift and Shomurodov to illustrate his full weaponry as a modern day striker.
While Abramov deserves credit, the same praise needs to be shared with his right hand man Timur Kapadze, the legendary former Uzbek captain and a crucial cog in the transition of generations after his caretakership in 2018.
A period which could easily be forgotten about given the events of the last few years, Kapadze was allowed to take a young squad away from Uzbekistan "on tour" to Morocco, Iran and Uruguay. A previously unheard excursion for any Uzbek side, but the experience proven invaluable.
Harnessing a new identity, while representing a figure head to look up to from the previous generation made Kapadze the perfect pair of hands to cradle these young minds during the crossover.
As with everything in Uzbek football, however, success rarely remains consistent. November's hammer blow defeat to Saudi Arabia, and the manner in which it occurred, will undoubtedly have long reaching scars.
Mental fragility in big moments has regularly been the area to assess Uzbekistan's true credentials and even when displaying a near flawless new identity, can breakdown occur.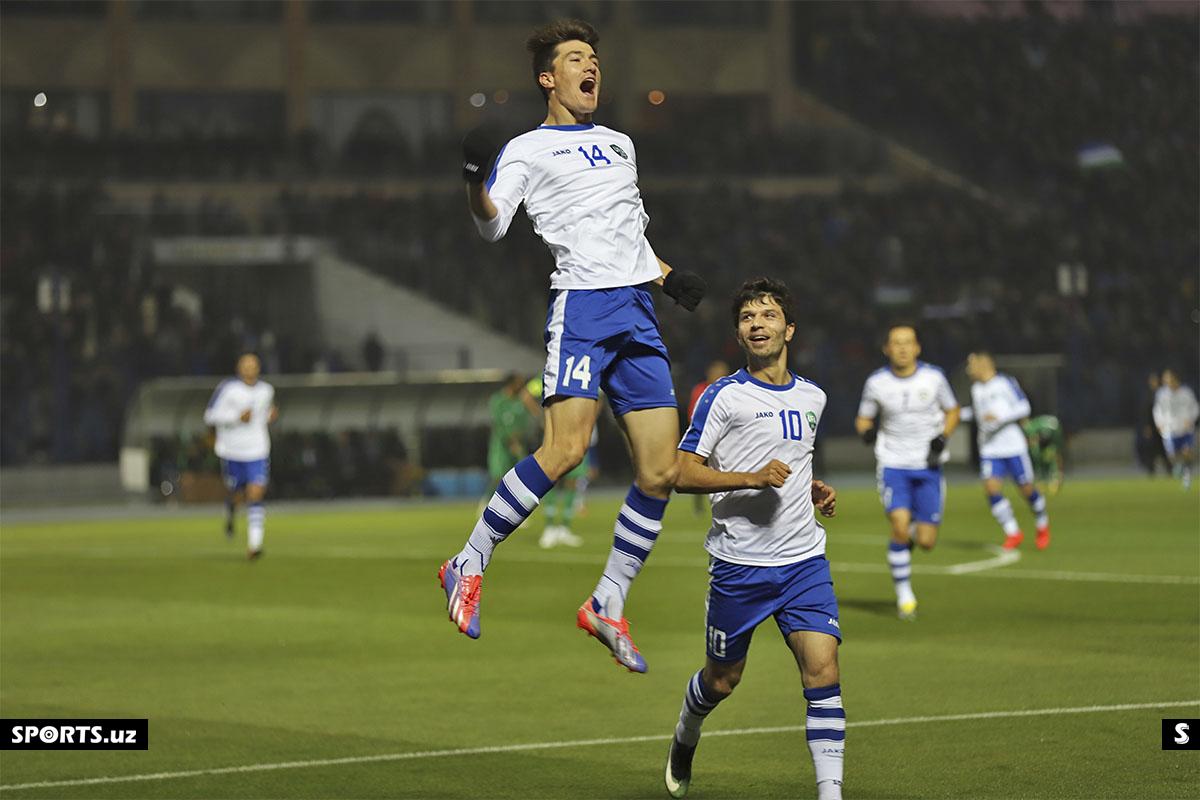 Qualification is far from over, Uzbekistan returned to pole position a week later (having now played a game more than the Saudis), with progression still in their own hands, but they'll have to secure three points away, in you guessed it, Jeddah in June.
It's symbolic that Uzbekistan and Saudi Arabia have become entwined with one another's footballing successes – so much so that I could be very easily evaluating a similiar tipping point of Herve Renard's team right about now.
The crucial difference then, as it is now, is that Saudi Arabia are able to make their talent sing.
Uzbekistan despite comparable qualities continue to falter in the big moments; a legacy that keeps growing with every tournament appearance.
Martin Lowe - The Asian Game