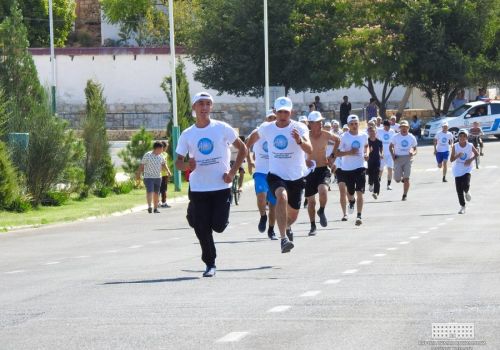 A mass marathon "Save Aral-2022" was also held in Navoi region
As you know, mass running marathons have recently been organized throughout the republic in order to widely promote a healthy lifestyle among the population and select talented young people.
In particular, today in the Nurotsky district of Navoi region, with the cooperation of the Ministry of Sports Development, the Khokimiyat of Navoi region, the Athletics Federation of Uzbekistan, the Agency for Youth Affairs and a number of organizations, an international marathon "Save Aral-2022" was held, as well as a mass marathon for the Cup of the Chairman of the Board of Uzbekneftegaz JSC. This is reported by the press service of the Ministry.
In the marathon, more than 2 thousand participants aged 7 to 70 years overcame 3 km. The athletes who won the competition were awarded valuable prizes, diplomas and letters of thanks by the organizers.
Like official page of SPORTS.uz on Facebook