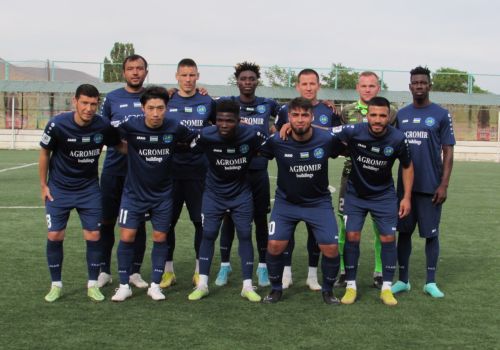 A Serbian legionnaire and a representative of OKMK are being examined at the "Dinamo" training camp, which defeated the Kyrgyz club
"Dinamo" team played against "OshMU-Aldier" club, a participant of the championship of the Kyrgyz Republic, as part of its training camp in Issyk-Kul. This was reported by the press service of the club.
In the late match, both teams played in the main squad. In the second half, goals scored by our team's scorer Kojo Joel gave "Dynamo" a victory over the Kyrgyz club - 2:0.
Serbian Dushan Milich and Mirghiyos Sulaimanov, who were in the ranks of the Samarkand team, took part in the match against Oshlik. The team's meeting in the neighboring country will last until July 24.
Join to SPORTS.uz channel on Telegram