 Almalyk have booked a place in the final match of Uzbekistan Futsal League
Almalyk booked a place of Uzbekistan Futsal League as they grabbed a victory over Bunyodkor futsal team in the second-leg of semi-finals.
Goals from Sirojiddin Mahmudov, Artur Yunusov, Javlon Anorov and Farhod Abdumavlonov saw Almalyk take a 4-0 lead into the half-time break. The visitors then doubled their lead with other four goals when Olim Vohidov and Khurshid Najimov managed to decrease the goal difference in the last minutes of the game.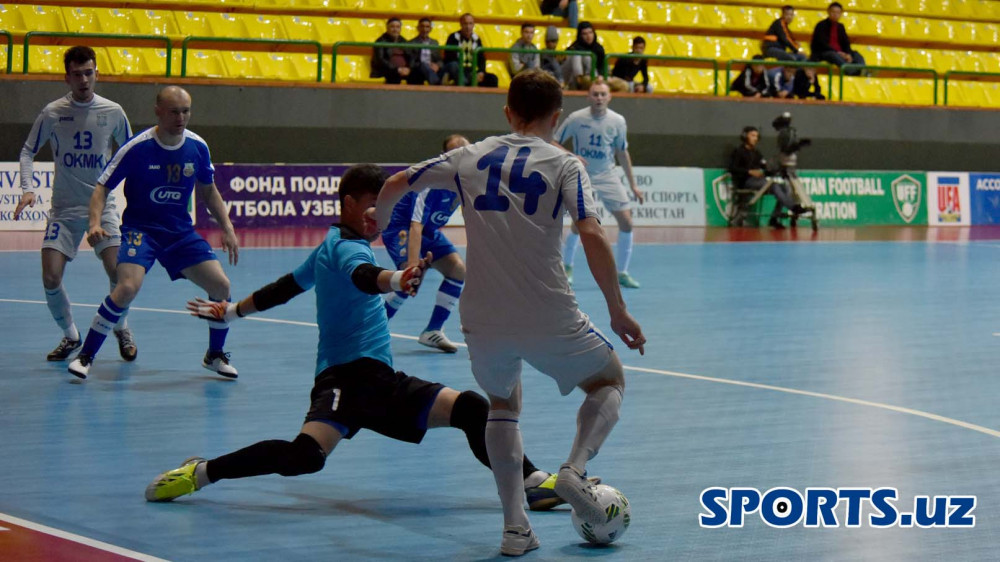 Uzbekistan Futsal League
Semi-finals | Second-leg
Bunyodkor 2:8 FC Olmalik
Goals: O.Vohidov 37, X.Najimov 39 - S.Mahmudov 9, A.Yunusov 17, 30, J.Anorov 18, F.Abdumavlonov 19, 32, 39, J.Sharipov 35
Bunyodkor (Starting V): Abbosbek Ulmasbekov, Fakhriddin Samegov, Khurshid Tojiboev, Davron Valijonov, A'zam Saidahmatov.
Substitutions: Abdushukur Yasinov, Ulugbek Abdullaev, Alisher Ibragimov, Alisher Kholmuhammedov, Zuhriddin Khiyomuhammedov, Olim Vohidov, Xurshid Najimov.
Almalyk (Starting V): Klim Tyugaev, Konstantin Sviridov, Jamoliddin Sharipov, Artur Yunusov, Sirojiddin Mahmudov.
Substitutions: Ravshan Eliboyev, Farhod Abdumavlonov, Dilshod Irsaliyev, Javlon Anorov, Sarvar Shoahmedov, Andrey Shlema, Sunnat Anvarov, Rustam Togaev.
Follow SPORTS.uz on Instagram