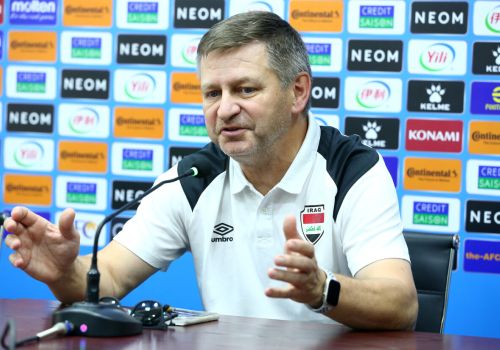 Asian Cup U-23. What did the head coaches of Jordan and Iraq say before today's game?
The Asian Cup among players under 23 starts today. The teams of Jordan and Iraq, who took places in group "B", will play each other at 22:00.
Before this match, the head coaches of the two teams expressed their opinion.
Ahmad Ael (Head coach of the Jordan national Under-23 team):
"All the teams are strong and ready to go to the next level. However, the victory in the first match against Iraq opens up big "doors" for us.
There are good players in our squad. Therefore, it would be wrong to think about the playoffs.
We analyzed the friendly match of Iraq against Iran. It is worth noting that we were seriously preparing for the competition. Our team consists of strong teams. We must continue to grow and work."
Miroslav Sokup (Head coach of the Iraq national Under-23 team):
"I have been working here for 1 year. We had a lot of training and games before the tournament.
Last week we had a friendly match in Baghdad against Iran. In addition to Europe, we also selected players from the local championship.
Our team is happy to be next to rivals who are trying to win the competition. We are not favorites. But we will try to win."
Follow SPORTS.uz on Instagram