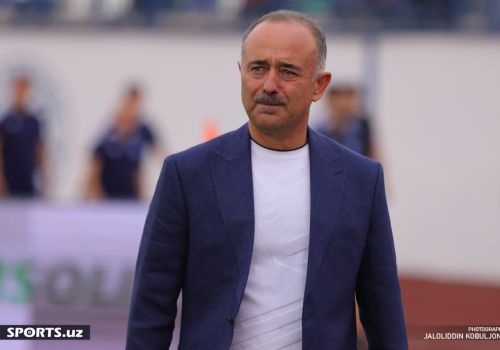 Babayan: "We didn't deserve to lose in the Cup final"
After the match of the 24th round of the Super League "Lokomotiv" - "Navbakhor" (0:2), the coach of the guests Samvel Babayan said that the opponent's game in the first half deserves applause, that his team did not deserve defeat in the Cup final, and spoke about plans for the future.
There are no people indifferent to the game of "Navbahor ". We were able to win, we continue to move forward. Congratulations to the fans of Navbahor. We work for them. Congratulations to my players as well. We won an emotionally difficult victory after a hard game in the Cup final. And I applaud Lokomotiv for playing in the first half, they showed a great game. They also created many situations in the game against Pakhtakor. Even if they conceded a goal today, they tried and tried to show their style," Babayan says.
"Our goal before the season was to get a ticket to the Asian Champions League. We haven't participated in this competition before. At least when we cope with the task, we want to win even more. I'll come back, we didn't deserve to lose in the Cup final."
"Rustam is a big loss for us, I think that Rubin will enter the top league. For CHLA, we will definitely strengthen the content. We will strengthen all positions to participate in this competition."
Source: Uzpfl
Join to SPORTS.uz channel on Telegram