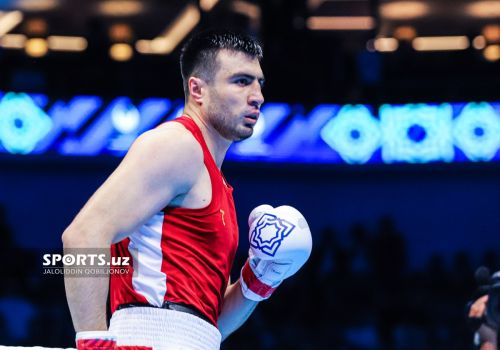 Bahadir Jalalov in the final without a fight
The semi-finals of the boxing World Championship will be held in Tashkent today.
As previously reported, it was established that 9 of our compatriots will participate in the battles.
In the + 92 kg category, Bahodir Jalolov reached the final without a fight. Today Dzhalolov was supposed to meet in the ring with the representative of Spain Ayub Gadfa. But he did not enter the ring, and the last doors in front of Jalalov were open. It is assumed that the reason for this is an injury sustained in a previous fight.
Watch SPORTS.uz on YouTube