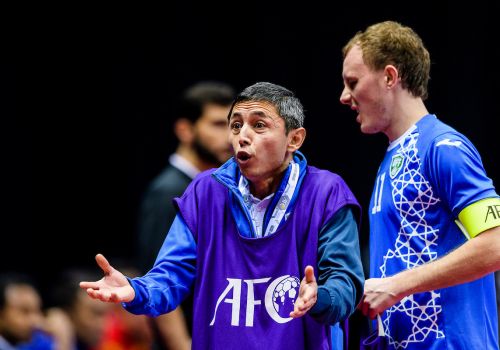 Bakhodir Akhmedov hopes to beat Iran in semi-final
Uzbekistan advanced to the next stage of AFC Futsal Championship 2018 after they secured a 3-1 victory over Vietnam in the quarter-finals at the Xinzhuang Gymnasium on Thursday.
The White Wolves' boss Bakhodir Akhmedov talked to the media in the press confrence after the crucial match against Vietnam.
"We had forgotten about that result in Turkmenistan, and made preparations according to what we have analysed."
"I am satisfied with the result. Vietnam's performance was good, they made it difficult for us. We took our chances, but they didn't."
"I can say that Vietnam are one of the upcoming developing teams with a strong futsal team. It's going to be really tough game against Iran, and we will show our best performance against them, and try to reach the final."
Like official page of SPORTS.uz on Facebook