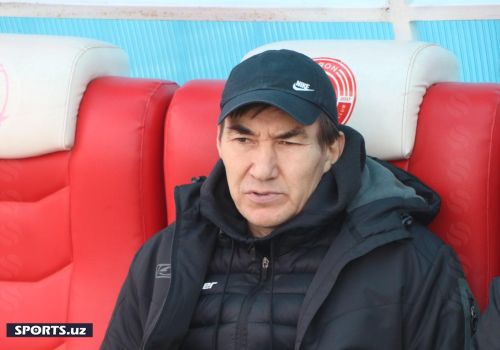 Bakhtiyor Ashurmatov: "the potential of our team reaches the top six"
The match of the 2nd round of the Nasaf - Turon Super League took place. The game ended with a 2-1 home win.
After the meeting, the head coach of the guests Bakhtiyor Ashurmatov expressed his opinion.
"The game was fierce. Unfortunately, due to injuries, we were unable to make changes when we wanted to. Small factors also make a big difference in football. At the end of the match, we missed a chance in singles and missed the ball as a result of neglect. It is true that we have lost twice in two matches, but I think we will definitely get the desired result if the players continue to fight like this.
"Nasaf" made us move a lot with his game. Most of the time we were without the ball and for this reason we quickly got tired physically. We wanted to play with 5 defenders at the end of the match. Kuvondik Ruziev was injured, we could not replace him. So I used spare replacements. This also affected. If the players had kept control of the ball, there would have been no pressure on our goal at the end of the match. Nevertheless, the guys didn't deserve to lose today. But this is football. Minutes, seconds also decide a lot.
Ruzikul Berdiyev is considered one of the strongest specialists in our country. The composition of the confrontations has not changed much, and the team game is well formed. And we need time. The potential of our team reaches the top six," the specialist said.
Watch SPORTS.uz on YouTube