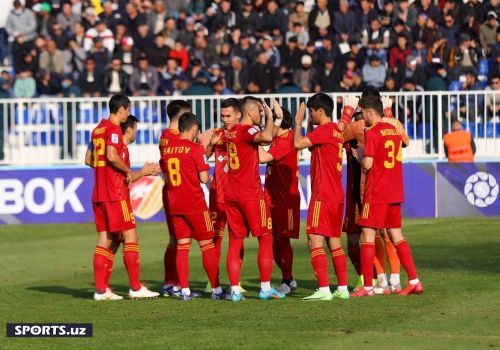 Before FC Nasaf - FC Metallurg match: who is an unsuitable opponent for whom?
The Dragons will host the Bekabad Metallurg in the 2nd round of the Super League. This discussion will begin on March 9 at 18: 30. The press service of Nasaf provided information about the upcoming game of the teams.
From the history of mutual meetings
During this time, the teams have played 48 matches in the Uzbek League. The Dragons won in 30 matches, and the Bekabadians won in 12. A draw was recorded in 6 matches. The goal ratio is 79:38, the advantage is on the side of Nasaf.
The highest accounts registered at mutual meetings are as follows:
FC Nasaf– FC Metallurg - 7:0
FC Metallurg – FC Nasaf - 3:0
The last meeting of the team was held on October 15, 2021 in Karshi. In this meeting, our representatives won a minimal victory with a score of 1:0.
We present to your attention the results of the last five matches with the participation of teams:
15.10.2021 FC Nasaf - FC Metallurg - 1:0
23.06.2021 FC Metallurg – FC Nasaf - 2:1
26.10.2020 FC Metallurg – FC Nasaf - 0:2
06.07.2020 FC Nasaf - FC Metallurg - 1:0
31.07.2019 FC Nasaf - FC Metallurg - 1:2
Join to SPORTS.uz channel on Telegram