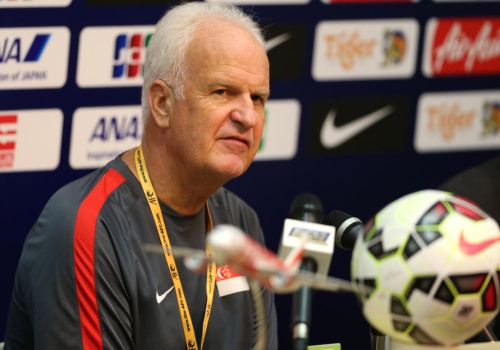 Bernd Stange praises Uzbekistan ahead of the tomorrow's match in Tashkent
In 2016, a winning goal from Aleksandr Geynrikh secured a narrow 1-0 victory for the White Wolves in Tashkent. However, the Central Asian side received a 1-0 defeat in away match after Omar Kharbin led the hosts in the second-period injury minutes.
Syria head coach Bernd Stange talked to the media in the pre-match press conference ahead of tomorrow's clash.
"The final phase of the preparation period for the Asian Cup 2019 will be underway tomorrow as we will face Uzbekistan. Also, we will have a friendly match against another Central Asian team Kyrgyzstan."
"We are conducting training sessions in foreign countries instead of Syria. Most of our players are playing abroad and only six players are from Syrian clubs. So, there is no difficulties for training camps. Yesterday, we arrived in Tashkent and organized a training camp at the Pakhtakor Stadium."
"I have positive impressions with Uzbekistan football that reforms are being made in not only in politics, but also in sports. As we know, Uzbekistan won AFC U-23 Championship title in China this year. And, I hope these players can contribute on national team to earn good results in Asian and the world, as well."
"I believe tomorrow's match will be crucial and great to watch. Wish a best luck for Uzbekistan"
Watch SPORTS.uz on YouTube