Bobousmon Baturov:I don't like my fighting style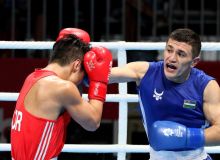 The name of Bobousmon Baturov has been heard in the Uzbek amateur boxing world for several years. Over the years, he has won prizes in the weight categories of 64 and 69 kg. To date, this boxer, who won a ticket to the Tokyo Olympics in the weight category of 69 kg, has paid close attention to training.
We had a conversation with Boturov. Below, we bring this interview to your attention.
- Starting the interview with a popular question, can you tell us a little bit about the history of your entry into the world of boxing?
- Our school would have a boxing club. The interest was strong, and I was watching the sessions after class. When I was in 3rd grade, I wanted to take part in this sport. I think the main reason is my curiosity. In addition, I entered th boxing because of the support of my parents.
- We have known Bobousmon Baturov in the amateur boxing for several years. In those days, you were basically ranked second and third in your weight category at most. What were you missing to be the first?
- True, I have been waiting for a long time to be number one in the national team. For at least five or six years, I was second and third in the youth championship. Of course, the main reason for this was the high level of Uzbek boxing, my lack of technical and tactical skills, and my lack of confidence in my youth. So I lost a lot of time. Obviously, there were some realities, I don't think it's necessary to talk about it. Because I know it's all for the better. In short, I waited patiently for my time to come, and my efforts paid off.
- This question is a logical continuation of the previous one. We have often heard that many celebrities in the sport have become stars as a result of hardships and injustices. Perhaps you have had similar processes?
- As I mentioned above, there were injustices. In a sense, because of the boxing I show, they didn't trust me because my boxing school at a young age wasn't set right. Of course, such hardships and injustices give the athlete a unique motivation and try to prove that he is strong.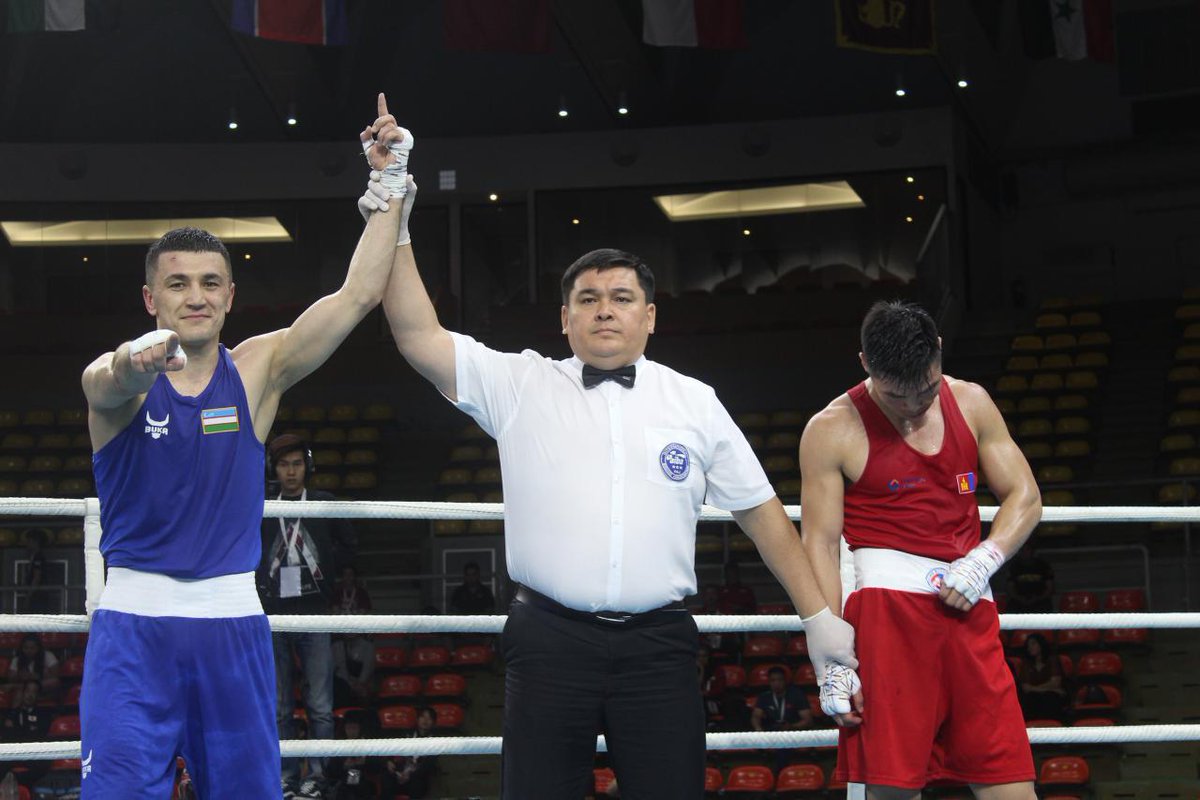 - During your career, you have participated in the national championship several times. Tell me, which of them was the most difficult for you?
- The championship in Bekabad in 2013 was the most difficult for me. At that time I competed in the weight category of 64 kg and in my third fight I lost to Sanjar Rakhmonov with a score of 14:15. This championship was my first competition from youth to adults. So my inexperience also gave me a reason. In addition, that championship was very strong, interesting and competitive. At that time in the weight category of 64 kg such great boxers as Shohjahon Ergashev, Sanjar Rakhmonov, Shahram Giyasov, Anvar Turopov, Doston Turdiev took part.
- Right now, you are the number one in your weight class in the national team. Who would you include among your serious competitors who have been chasing you in this regard?
-I can't single it out. I can say it all. In the recently concluded championship, the youth had a lot of trouble. Boxing in Uzbekistan has developed a lot. Growing up young people have great courage and passion. They also want to be champions, and as I mentioned above, I recognize all young people.
- Do you intend to turn to professional boxing after the Tokyo Olympics or ...?
- Yes, I intend to professional boxing after this tournament. Now, time will tell. I can't say anything right now.
- As you said, there is a lot of talk about your fighting style, and there are some objections. How do you feel about that, that you need to change this tactic and style?
- To be honest, I don't like boxing style. There are many opinions and objections on social networks.
- But I think the result in the first place. This boxing style has entered my life. I have learned this tactic since I was young and it is very difficult for me to change it. By changing my style to burn someone, I also waste time and negative results can also be noted. If my efforts like this are yielding results, I strive to bring this style to the perfect level and I am in the process of recording good results. I have some mistakes and shortcomings. We are working on it. Again, this boxing is paying off and I don't care if anyone likes it or not.
- Speaking of your style, you put your hand down during the fight, and in those defeated battles you missed punches as a result. Surprisingly, you never give up on this method. What is the reason?
- It's a reflex, a habit.
- You also get a lot of clinch, there are pros and cons. For example, there are a lot of opponents who come out of this situation with strong blows. I mean, do you also put more emphasis on working remotely in training?
-Well, I don't want that myself. As I mentioned above, this is part of my boxing style. I'm working on that as well. That is, I'm working on getting out with a lot of punches and shots before I get in klinch.
- Speaking of your main rivals in the world, besides Pat McCormack, who else do you see as your main rival?
- I would say the representatives of Japan, India and Kazakhstan.
- Did you watch the defeat of Pet McCormack from Great Britain and Hussein Eashash from Jordan in the licensing tournament from the sidelines? Where did you make a mistake?
- There are reasons why I lost these battles. But I can say that I did not lose to them. But if you don't raise your hand in the ring, you have to accept failure. We are currently working on a tactical style. It's nice that it's a mystery for now. If I can master it enough and apply it well in the ring, I won't have a hard time beating them.
- In this regard, the British journalist Taylor O'Higgins underestimated your chances about your possible fight against McCormack in Tokyo. Maybe there is a decent answer to it?
- First of all, everything is from Allah and time will tell. Undoubtedly, McCormack is much more experienced than me, having participated in several World and European Championships. He also participated in the Olympics. But we are so innovating that we deliver the result as soon as you see it in Tokyo!
- Our professional boxer Shohjahon Ergashev compared you to Marcos Maidana. Did you actually watch him fight and get something from him?
- First of all, I'm very happy that he looks like a famous boxer. But I have a long way to go to get to that level. Usually, I like open combat supporters. For example, I respect Oscar De La Hoya, Ricky Hatton, Marcos Maidana.
- The conflict with Ikboljon Kholdorov in the national team spread on social networks. What can you say about that?
- There are a lot of questions about this. The national team is one family. It would be wrong to set aside something in the family. Plus, it was a sparring process. I don't want to talk too much about it. Everything is reflected in the video. Whoever followed the rules of boxing or not, I have no negative attitude towards it.
- We heard that you opened your own boxing school?
- At present, great attention is paid to our athletes and all conditions are created. We are very happy about that. I appealed to the President for help in the construction of Bobousmon sports school in Pakhtakor district of Jizzakh region, where I was born and grew up.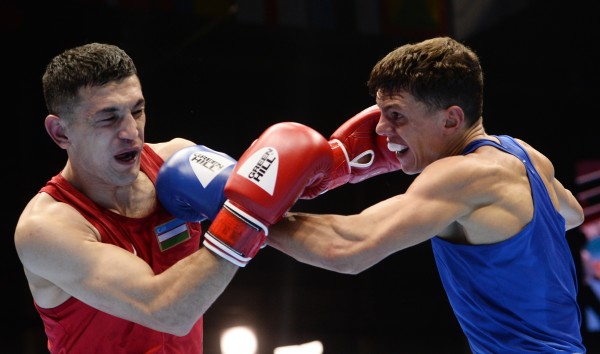 - We thank Bobousmon for the interview and wish you success in your endeavors, great victories at the upcoming Tokyo Olympics and a positive result!
- Thank you! I think we will try to defend the honor of Uzbekistan with good results!
Матнда хатолик топсангиз, ўша хатони белгилаб, бизга жўнатинг (Ctrl + Enter)