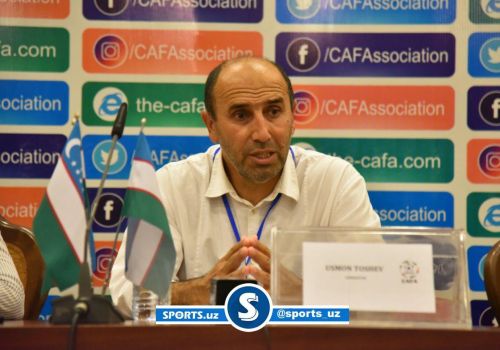 CAFA U-16 Championship. Usmon Toshev believes White Wolves stay strong with even bench players
2018 Central Asian Football Association U-16 Championship was launched in Tashkent with a successful opener for Uzbekistan as they claimed a 4-1 victory over Afghanistan at the National Stadium today.
After the match, Uzbekistan's head coach Usmon Toshev attended the post-match press conference.
"First of all, I will congratulate all with an amazing victory in the opening match of this tournament. About the match, I may say we made so many awful mistakes during the game. We will try to repeat this kind of faults in the upcoming matches. However, we could not use all of our players today, it means we could rotate the starting team staying still strong team in the next matches."
Watch SPORTS.uz on YouTube