Closer look at Ruslan Chagaev's career or his most important fights ...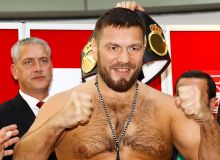 He finished his career at the age of 37.
It is no exaggeration to say that Ruslan Chagaev, known as "White Tyson", is a living legend of Uzbek boxing. His remarkable achievements in the amateur and professional spheres are an example of how we can describe him. We present a chronology of the fights of former world heavyweight champion , who now lives in the United States of America and founded his own promotion company M-13 ...
- Ruslan Chagaev is a two-time world champion in amateur boxing (1997 and 2001). At the age of 19, he defeated Cuban boxer Felix Savon in the 1997 championship final. But then he is deprived of the medal. Because Chagaev had fought two professional fights in the United States before. Ruslan Chagaev is the only non-Cuban boxer to have beaten Felix Savon twice and the only boxer to do so while Savon has won the World Cup regularly. Savon's defeat to Ruslan Chagayev put an end to his unbeaten streak of the last 10 years.
- After winning the World Amateur Boxing Championship in 2001, Ruslan Chagayev became a full-fledged professional boxer.
- On November 18, 2006, Chagaev fought former WBA champion John Ruiz, defeating him by points, and thus became a mandatory contender for WBA heavyweight belt holder Nikolai Valuev.
- In 2007, Ruslan Chagaev fought his WBA champion Nikolai Valuyev in a full 12-round bout, and won by scores of 117–111, 115–113, and 114–114, earning his first world title.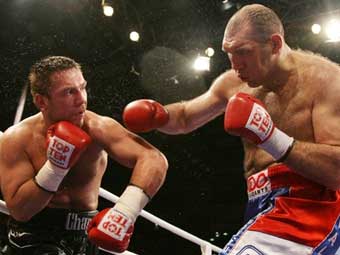 - On June 20, 2009, an agreement was reached on the fight between Vladimir Klichko and Ruslan Chagaev. Klitschko's IBF, WBO and IBO belts, Chagaev's WBA belt and The ring belt was put in the fight. Vladimir Klitschko dominates the fight, and Ruslan Chagaev's coach does not allow him to fight after the 9th round. In this way, Chagaev received his first professional defeat from Wladimir Klitschko.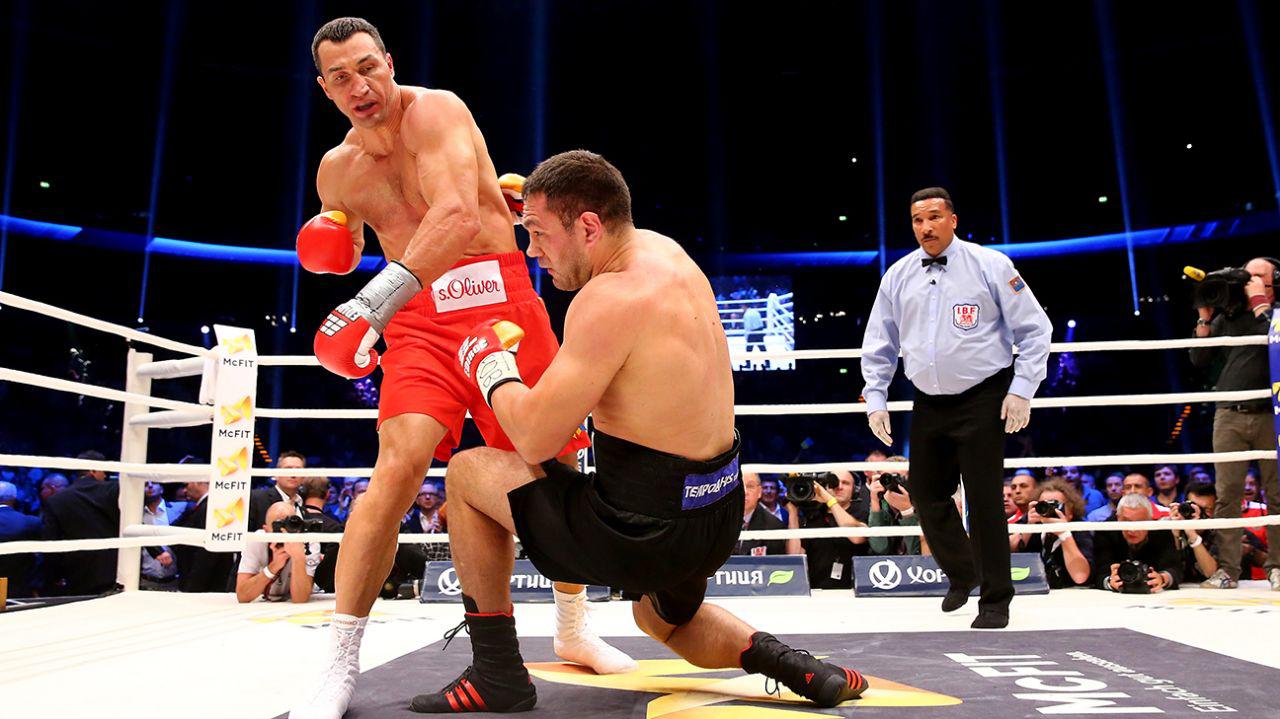 -Klitschko was given the title of "super champion" by the WBA, and the WBA regular championship belt was established by WBA. Ruslan Chagaev and Alexander Povetkin of Russia reached an agreement to fight for the vacant belt. On August 27, 2011, the battle took place in Germany, where Povetkin won 117-113, 117-113, 116-112.
- In 2014, WBA regular belt remained vacant, and for this belt, Ruslan Chagayev went into the ring against Fres Oquendo. The fight took place on July 6 at the Akhmad Arena in Grozny, Russia. In a 12-round bout, Chagaev won the World Championship belt for the second time.
- On November 14, 2015, the WBA ordered a fight between Ruslan Chagaev and Lucas Brown of Australia. An agreement on the war was reached and will be held on March 5, 2016 in Grozny. In the 10th round of the fight, Brown threw 20 unanswered shots and the referee stopped the fight and Lucas won the title by TKO. Interestingly, Ruslan Chagaev had a big advantage until the 10th round, and after 9 rounds he was leading 81-88, 2 82-88 on scorecard. On March 22, anti-doping tests revealed a banned substance in Lucas and the belt was taken from him and returned to Ruslan Chagaev.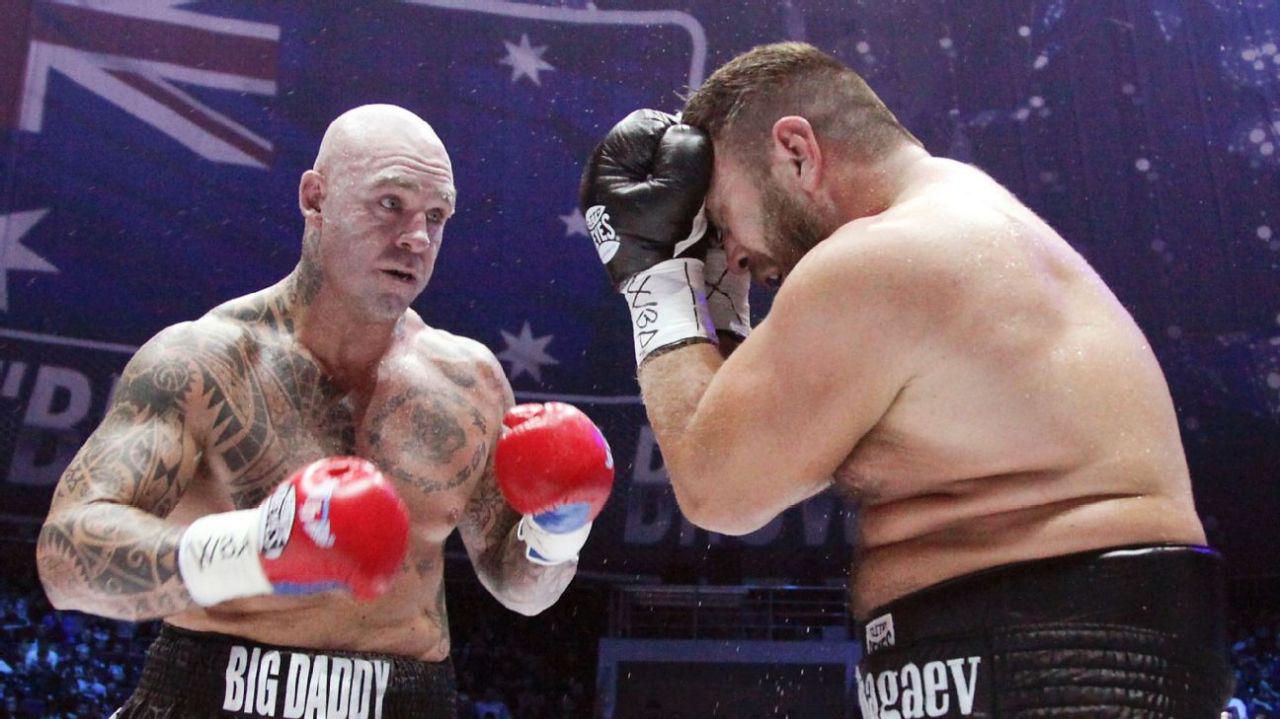 - On July 28, 2016, the belt was revoked by the WBA. According to the WBA, Chagaev and his promoter, Timur Dugazaev, failed to pay $ 40,750 in compensation for his victory in the championship fight against Fres Oquendo. And Chagaev, who has to pay a lot of money, has no choice but to vacate the belt.
-On July 28, 2016, Chagaev's promoter announced that he would retire from boxing at the age of 37. At the time, Ruslan Chagaev announced that he would not be able to return to the ring due to eye problems and injuries. In 2016, Ruslan Chagaev was offered a rematch against Lucas Brown as a farewell fight, but Ruslan declined the offer, saying his health was more important. Thus, Ruslan Chagaev, a two-time world super heavyweight champion in the history of Uzbek boxing, retired at the age of 37.
Prepared by Jalol Akhmedov
Found mistake? Select it and send us (Ctrl + Enter)