Denis Lebedov: Bektemir Melikuziev has a chance to prove himself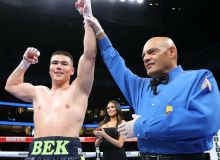 There will be a super battle.
Former Russian world champion Denis Lebedev shared his thoughts ahead of the fight between Sergey Kovalev and Bektemir Melikuziev in Moscow on January 30.
- I believe it will be a great fight. This clash serves as a very good opportunity for Sergey Kovalev to regain his position again. Bektemir Melikuziev has a chance to prove himself in the fight against the star boxer. Given these factors, it is clear that we are witnessing a remarkable debate. We are waiting for the fight, - said Denis Lebedev.
It should be noted that, in fact, Sergey Kovalev had to face the experienced Cuban boxer Sullivan Barrera. However, the Golden Boy promotion company, which was responsible for organizing his next fight, decided to put its boxer Bektemir Melikuziev against Kovalev.
This is not in vain, of course. According to experts, DAZN and Golden Boy decided to pay special attention to the fights of Uzbek puncher Bektemir Melikuziev, knowing that he will become a new star in the world of professional boxing. Melikuziev, unlike today's leaders, is a much younger, brighter, and more spectator fighter, a boxer who wins by knockout in return for a very strong punch. This puts any fan on the airwaves.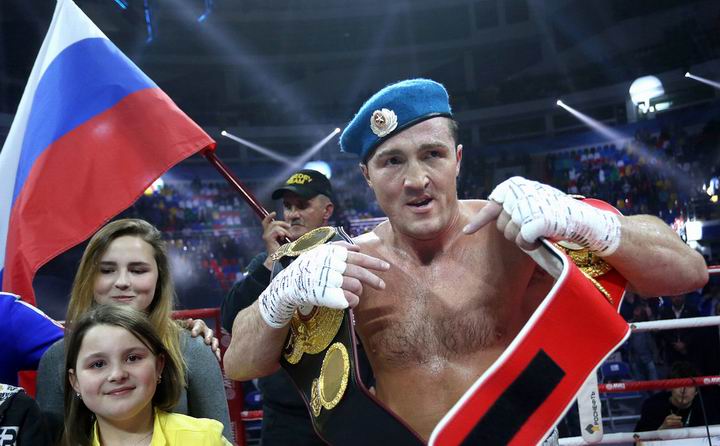 This feature is unique to DAZN and Golden Boy. That's why they're facing Bektemir, who recently stepped into professional boxing against Sergey Kovalev, who was a super champion at the time, but with high potential. That is, they want to raise the Uzbek boxer faster.
Sergey Kovalev, who started his professional boxing career in 2009, has a name in world boxing. He was the world champion in super middleweight WBO, WBA (Super), IBF and IBA, WBC diamond belt in his time. The 37-year-old boxer has won 34 times in the professional ring, 29 of which was finished with KO.
Although Kovalev has lost twice to Andre Ward, once to Elaider Alvarez and once to Saul Alvarez, he still maintains his place at the top of the world rankings. He also has one draw in his account.
Bektemir Melikuziev started his professional boxing career ten years after Kovalev. He fought a total of six battles and won all of them. He defeated five boxers by knockout. Melikuziev is 13 years younger than his future opponent. Kovalev's body is also larger than that of the Uzbek boxer. But even these advantages and rich experience of his may not help him in the ring.
Bektemir's main advantage in the upcoming fight is his power shot. The left hand is his most dangerous weapon. Kovalev cannot withstand the blows inflicted on the body. Bektemir's attack to the liver is extremely painful and heavy. Experts advise Kovalev to increase endurance. They point out that Bektemir is not overweight and it would be wrong to expect him to get tired. The Uzbek boxer is still very young and will recover faster than the 37-year-old Russian "Bear". This feature is important in 12-round fights.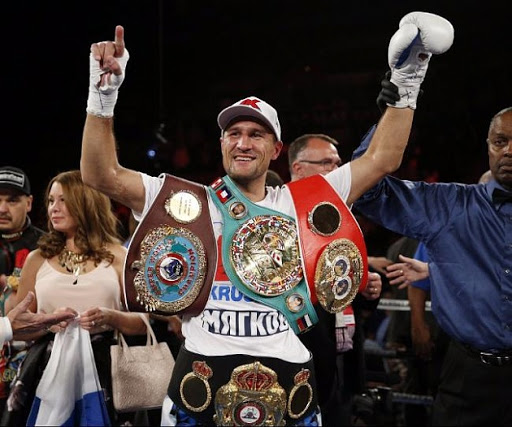 Sergey's coach, Buddy McGirt, is urging his student to keep his distance in the fight against Bektemir. Bek's fist is unbearable in the exchange of blows at close or medium range.
Due to the above factors, experts praise the ability of Bektemir Melikuziev in the upcoming fight.
It should be noted that the fight on January 30 will serve as a springboard for Bektemir. Because one of the managers of our compatriot Aliko Frolov says that the Uzbek boxer is ready to fight against the leaders in his weight class. Victory in the clash with Kovalev will allow Bektemir to fight even harder.
Матнда хатолик топсангиз, ўша хатони белгилаб, бизга жўнатинг (Ctrl + Enter)