Dilshodbek Ruzmetov: "My goal is the Tokyo Olympics, I must not make mistakes!"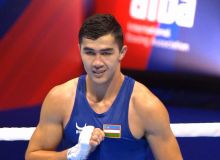 In the weight category of 81 kg, Uzbek boxers have always been among the strongest. Dilshodbek Ruzmetov, a talented young fighter and world vice-champion, is following in their achievements. Although Dilshodbek, who recently won the Stranja international tournament, did not get a ticket to the Tokyo Olympics, we are confident that he will take part and raise the flag of Uzbekistan in the most prestigious competition of the last four years ...
We got in touch with Ruzmetov and chatted with a little look at his performance.
- Dilshodbek, let's start with the traditional question, what was the history of your entry into boxing in general? Usually, many celebrities enter the sport due to serious circumstances, interesting realities?
- My father was the reason for me to enter boxing, my father and brothers were wrestlers themselves. They always showed the legendary Muhammad Ali's fights and say you would be a boxer. By the grace of the God, I am fulfilling my father's wishes and desires.
- Considering that you are from Khorezm, is it clear or mistaken that you envy one of the boxers of this land?
- Yes, of course. Good boxers came from Khorezm. They and, as I mentioned above, I envied Muhammad Ali and Vasily Lomachenko from my youth.
- The first coach often determines the future of the disciples. That is, the school needs to be set up properly. From this perspective, from whom did you learn the first secrets of boxing?
- My first coach was Ilhom Sadullaev from Khorezm. I took my first boxing lessons from this man. At this point, I would like to express my gratitude to this coach as well.
- Farrukh Kilichev has a great contribution to your current achievements, doesn't he?
- Undoubtedly, they have made a huge contribution. He teaches me to be stronger by encouraging me to fail in spite of all my hard work.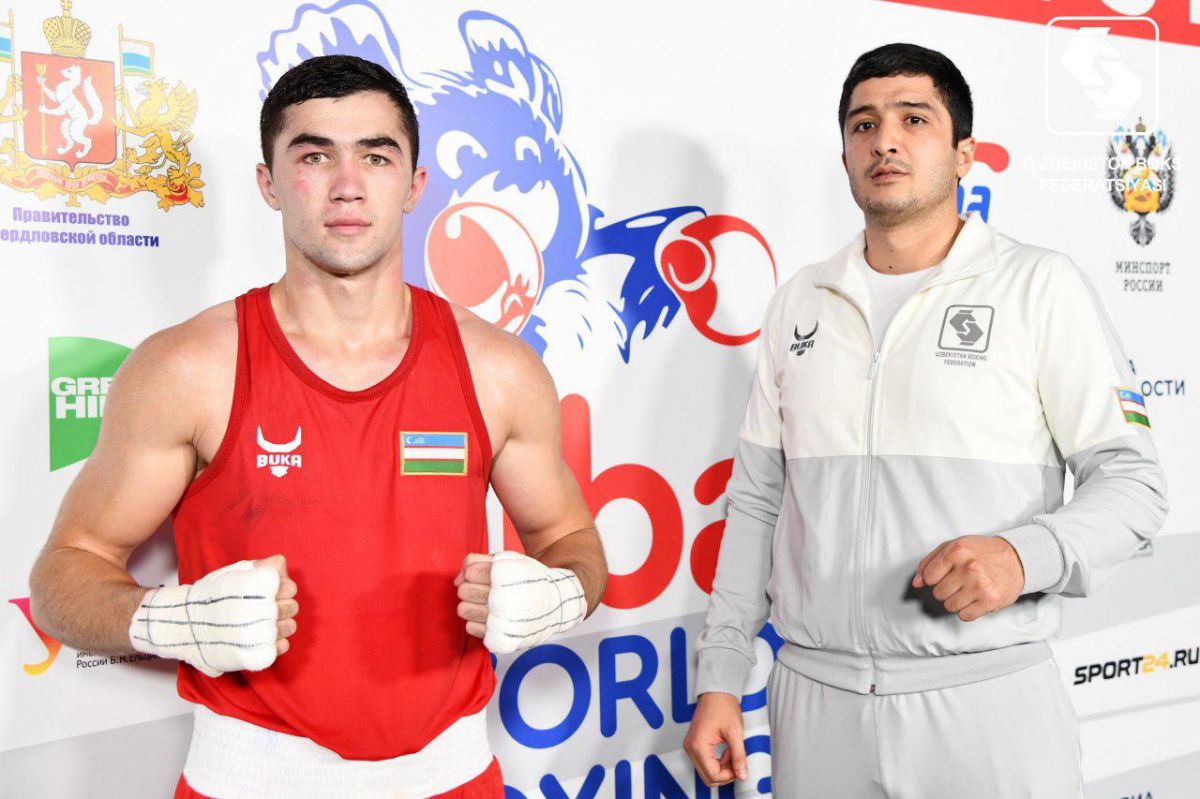 - How many times did you participate in the championship of Uzbekistan among adults and what were the results?
- I participated three times. In my first attempt in 2017, I reached the quarterfinals. And in 2018, I won 2nd place, and in 2020, I was a gold medalist.
- You compate in the weight category of 81 kg, given your size, this is probably the ideal weight for you?
- Very convenient for me, of course. The reason is that I am not overweight. I don't lose weight, my natural weight is 81kg.
- Anyway, there are skilled boxers in this weight category in Uzbekistan. Which of them do you see as a major competitor in a positive sense?
- There are a lot of high-level boxers. Among them I would like to mention Kozimbek Mardonov and Shokhruh Rustamov.
- On a global scale?
- I can mention Loren Alfonso Dominguez, a Cuban boxer from Azerbaijan, English and Kazakh boxers.
- Suddenly you lost in a Olympic qualifications in Jordan. How would you explain that?
- It's all from God! I have never been more sad. It was a huge lesson for me and I started working on myself better and stronger.
- On the contrary, the last license tournament has been canceled and now, depending on the rating, a license to Tokyo will be given. You are one of the clear leaders in the rankings. But it is unknown what the updated ranking will be, based on which competition it will be formed. Doesn't this situation worry you?
- True, the license is now issued based on the rating. And my points are enough, I think the last World championship will play an important role in this regard. So I'm not worried. I think every test is for good!
- Aren't you thinking about professional boxing?
- If I am lucky, I intend to turn in professional boxing. Only after the Olympics will I start my journey in this direction as well.
-Maybe you are already interested in promotional companies, has it become a natural thing for Uzbek boxers?
- Yes, there were many suggestions. However, I do think after the Olympics and in discussion with my coaches. My main goal now is the Olympics!
- If not a secret, which promotional companies received offers?
- I know World of Boxing company. The rest is known to my coaches ...
- You defeated good opponents in the Stranja tournament. Tell me, which of them caused you the most inconvenience?
- I did not have a hard time against any of my opponents in this tournament. Because I felt like I was in great shape. I have very responsible tournaments ahead of me and I have no right to make mistakes anymore!
- There are a lot of people in the national team and among Uzbek boxers in general who love football and play very well on the field. Including Shakhobiddin, Hasanboy, Shakhram, Bakhodir, Israil ...?
- I understand what you mean." I love football so much. We grew up playing football from a young age. Frankly, I have a good talent for that. However, I like to play by myself. I don't have a club or a player to be a fan of.
- Can you tell your words and wishes to the boxing fans?
- I would like to thank the fans. They support us in any situation. In addition, I wish good luck to young boxers in their future endeavors. I think we will continue to justify the trust of those who believe in us and record good results!
- We wish you to achieve all your goals and make your dreams come true!
- Thank you very much for your attention!
Матнда хатолик топсангиз, ўша хатони белгилаб, бизга жўнатинг (Ctrl + Enter)