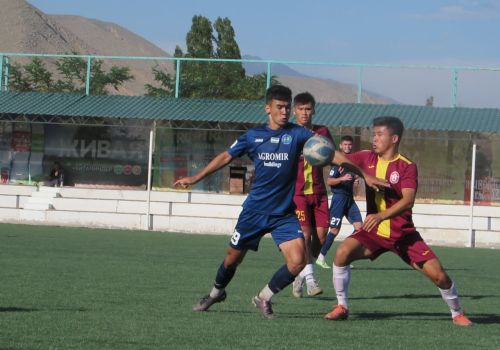 "Dinamo" led by Abramov defeated the Kyrgyz club with a youth team!
"Dinamo" defeated the Kyrgyz club in the second friendly match. This was reported by the press service of the club.
"Dinamo" team played the second match against "OshMU-Aldier" team of Osh within the training camp in Issyk-Kul.
In this match, Vadim Abramov fielded a mostly young team. Nevertheless, the "lions" were able to defeat "OshMU-Aldier" in this match as well.
Abubakir Moydinov opened the score, while Elnur Saitmurotov and Valery Akopov made the score 3:1. Akmal Yoldoshev scored the only goal from the visitors", the report said.
July 18 (Tuesday), Friendly match. Issyk-Kul.
"Dinamo" - "OshMU-Aldier" - 3:1.
Goals: Abubakir Moydinov 47, Elnur Saitmurotov 62, Valery Akopov 69 penalty - Akmal Yoldoshev 50.
Watch SPORTS.uz on YouTube