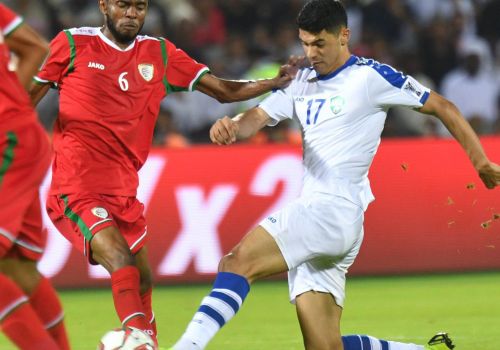 Doston Khamdamov: We will do our best to bag other six points
Hector Cuper's side will continue their participation with Turkmenistan clash at the Maktoum Bin Rashid Al Maktoum Stadium on Sunday.
Ahead of the crucial match, the White Wolves' midfielder Doston Khamdamov talked to the media.
"We did our best to gain a victory over Oman in the opening game although we had difficulties. Certainly, we satisfied with this good result. We will try to claim other six points in order to make happy our fans.
"We scrutinized Oman's previous matches and it was clear they would play an offensive football against us in the opening game. However, we took the lead and secured the victory. In addition, I would like say my calm words to the fans who supported us at the stadium.
Like official page of SPORTS.uz on Facebook