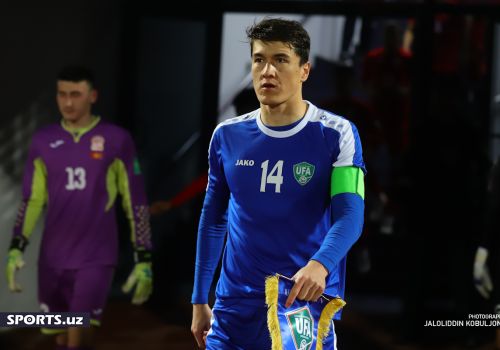 Eldor Shomurodov seriously addressed the Italian journalists
The interview of the striker of the club "Roma" Eldor Shomurodov at the training camp of the national team of Uzbekistan was incorrectly translated by Italian journalists. His words that he would like to play in the main squad at a compatriot's club were interpreted by foreign journalists as leaving Roma if I did not get into the main squad.
The footballer reacted to this situation on his Instagram page, through which he addressed Italian journalists.
- Hi, everyone.
I saw one of my interviews was incorrectly translated. That is, I did not say that I would leave the team if I did not play for Roma. I have never expressed such an opinion.
I am glad to be a part of Roma. Every day I want to work more in training and help my teammates and Mr. (coach)," said Eldor Shomurodov.
Follow SPORTS.uz on Instagram