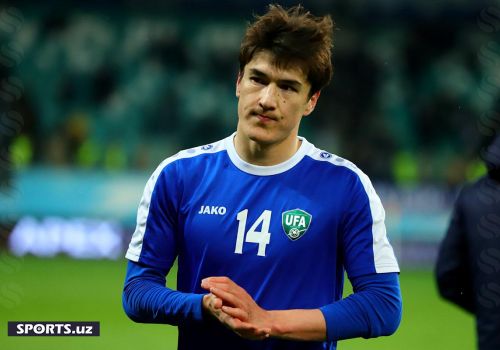 Eldor Shomurodov told about the matches against Kazakhstan and Russia
The striker of "Roma" and the national team of Uzbekistan Eldor Shomurodov told about the matches against Russia and Kazakhstan.
- On November 16, we will have a match with Kazakhstan, and in a day or two-with Russia. Which game is more important to you?
- First of all, we are waiting for two interesting meetings. We always go out on the field to win, regardless of the opponent. Personally, both the match against Kazakhstan and the match against Russia seem interesting to me
- What is your relationship with Bakhtiar Zaynutdinov, a former Rostov player?
- Yes, he is my close friend, sometimes we correspond. That's why I'm looking forward to tomorrow's game.
- What are your memories of your activities in Russia?
- I liked playing there. I played some good matches in Rostov.
- Have you talked to Karpin about the game?
- I haven't talked yet. I think it will be a great conversation with him after the game.
- Your tomorrow's match with Kazakhstan will be hosted by Sergey Karasev. What can you say about this?
- The main thing is that he makes fair decisions!
Watch SPORTS.uz on YouTube