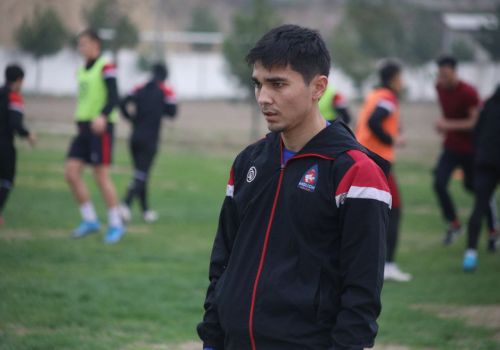 "Even if losing, they did not change the squad, I chose FC Andijan, the rest is too much" - Bobur Davlatov clarified many issues
Talented midfielder Bobur Davlatov decided to go on with FC Andijan this year. For several seasons he played as a legionnaire in the championships of Kazakhstan and Russia.
- What was the reason for your transfer to FC Andijan? Who motivated this?
- My uncle - Bakhrom Baijanovich and the head coach of our team Victor Balyutovich have a good relationship. That's why my uncle told me that Victor Kumikov was calling. As a result, I agreed to join this team.
- What is your impression of FC Andijan as a new team?
- Victor Balyutovich is a good coach. He has his own style. That was the impetus. I didn't play much for FC Metallurg. And here is an opportunity for me to show myself.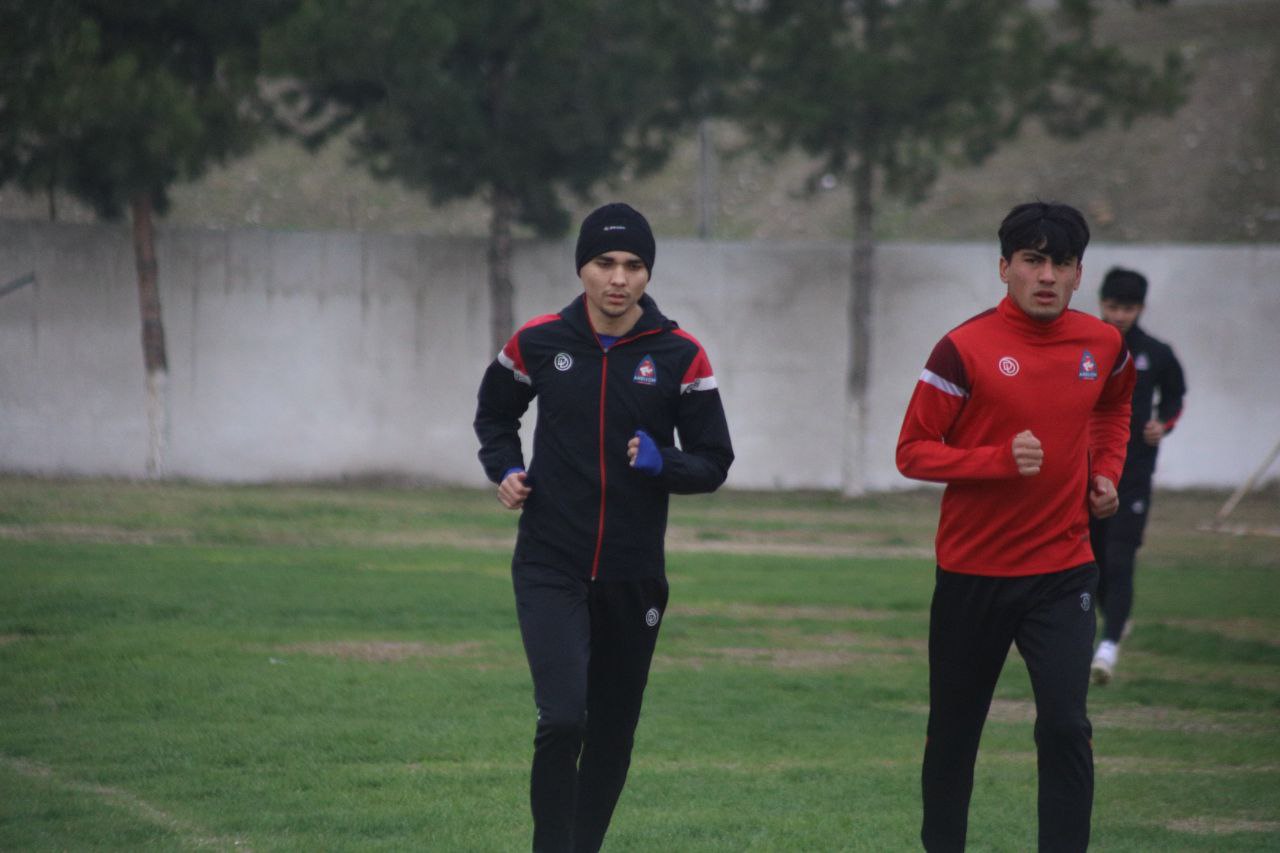 - We expected you to show yourself when you moved to FC Metallurg last season. But something happened and you weren't given enough opportunities. The reason for this is not revealed for us. What really happened?
- I won't tell you why. The only thing I can say is that there was always the same lineup. For example, the team has not won in seven games, but the composition has not changed. I do not know why. However, in the training, I struggled and worked with everyone. But if I say something, most people will accept it as an excuse. But a simple example, what was it like in the beginning of the community, and then what happened? It wasn't all in vain, something was wrong. Was it wrong to transfer to FC Metallurg? Time will tell. From the point of view of the game, of course, there was a mistake. I went there only because it was close to my house. During the quarantine period, we did not have to travel far, and then I agreed to this proposal so that it would be closer to my home and family. But in general, I do not regret it, it worked.
- Before coming to FC Andijan, did you have any other serious offers?
- It would be wrong to say that now. The exact version came from FC Andijan and I am here. The rest is too much.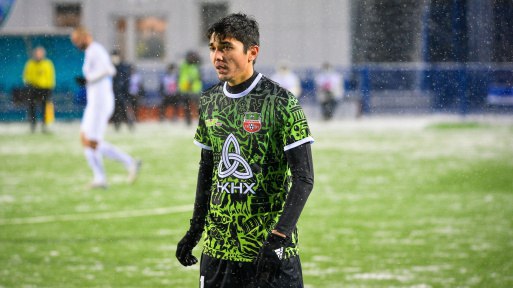 - At the moment, you can't help your new team due to your injury. Where did you get this wound?
- It happened at a training camp in Turkey. I was injured in the second half of the game with the youth of FC Vorskla. True, now my teammates are playing on the field, and it's a little difficult for me to stay away at this time. It will take me a while to recover my full form.
- When will the fans see you on the field?
- My guess is that I will be ready for the match against Uzbekistan in the Cup of Uzbekistan. To be honest, I was afraid it would be an operation. Thank God, I didn't need surgery, I'm recovering from treatment.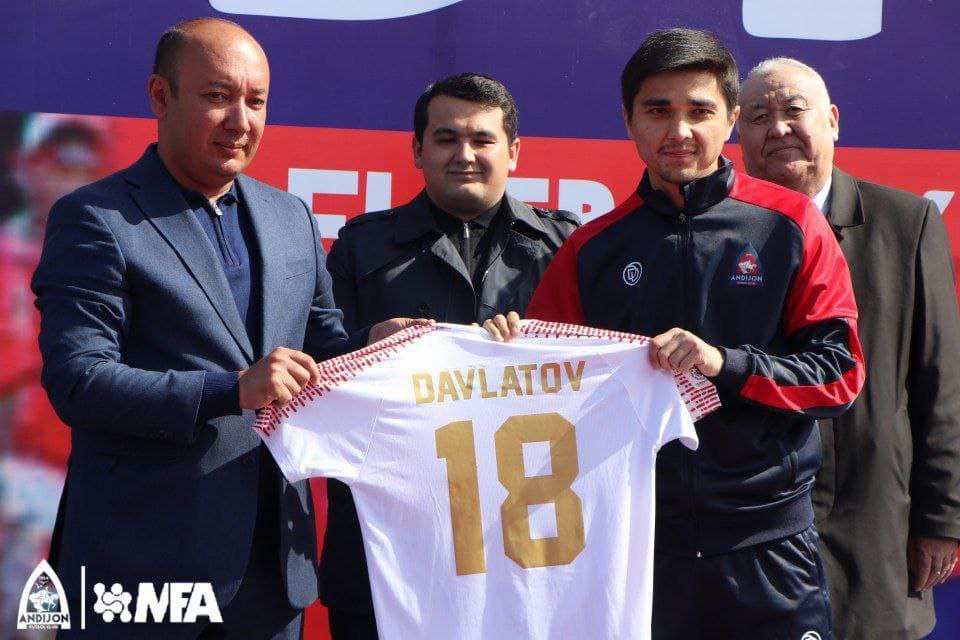 - You saw three games of your team, three different results. What is your impression of this?
- As you can see, most teams in the pro league have the same level. We see matches, any team can play against any opponent. We have a goal and we are trying to reach the Super League. In the next matches, we will agree with the players and play together. The championship has just begun, everything is ahead
- How did you react to the unexpected defeat of FC Khorezm?
- This match was not broadcast. I only found out through the internet. At that time I was watching the game between FC Yangier and FC Mashal. Because we also have a match with FC Mashal. When I looked on the Internet, the score was 2:0. There were no legionnaires in the main squad. Probably a factor as to why they're doing so poorly. That's it, it's over. You just have to look ahead. We will win, I believe in the team. It's all the players who play here. Points in the first round are temporary. We can start our victorious games. At the beginning of the season, there are some difficulties in the game.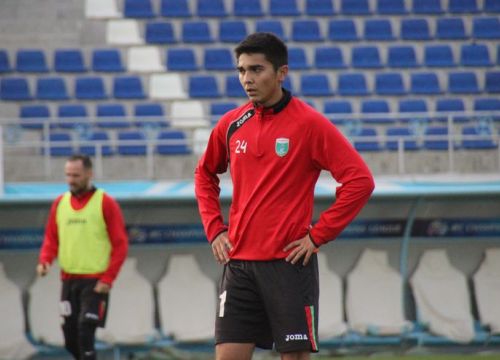 - In 2019, you left FC Nasaf for Russia and for FC Neftekhimik. What are you looking for now when you get back from there?
- I came to FC Andijan to start after the injury. I could play for FC Metallurg, too, but now it's useless to talk. When I recover, I will try to help FC Andijan, that's my goal now. Finally, our task is to return to the Super League. I have to do my part in this.
- How was your career as a legionnaire?
- It's been a year and a half since I got a head injury. True, I could have returned to the field earlier. But there was quarantine. It took me a long time to join the club. It wasn't bad, I conceded goals. Although I couldn't score, I was helping my team. Only when the new head coach - Novikov came - we could not go out with him. Then I had to return. The atmosphere in Andijan is good. The club has talented players as well as older and more experienced players. That is, there is a balance here.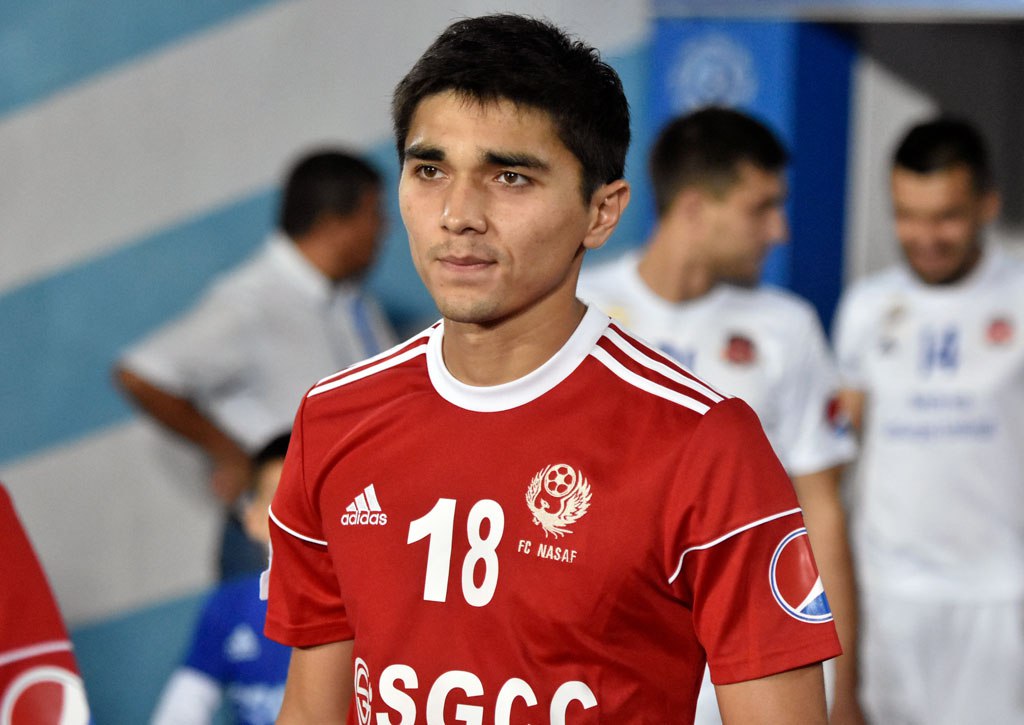 - The big defeat of the team was hard for the fans. They are grieving for the community ...
- FC Andijan fans are very strong and demanding. What can I say, the game is over, you just have to move forward. Now the third round is over, there are still a lot of meetings. Other clubs are also losing. Now Khorezm is in the first place, no one expected it. All will be well if the fans have a little patience and support in front of us. Everything is still ahead.
Follow SPORTS.uz on Instagram