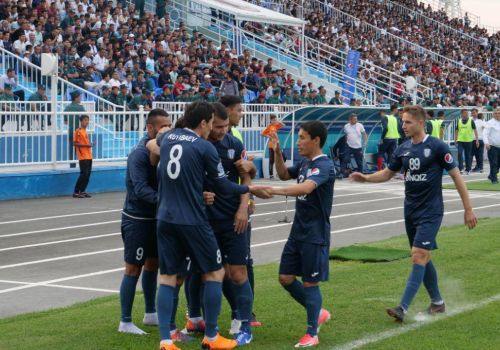 FC Bukhara secure a 2-1 victory over FC Kokand-1912
FC Bukhara secured a 2-1 victory in the twelfth matchday of Uzbekistan Super League as they travelled to FC Kokand-1912 this evening.
Arslonmurat Amonov gave a 1-0 lead for FC Bukhara using one-and-one situation without a mistake just 14 minutes after the restart. FC Kokand-1912 leveled the scoring through Muhammad Anas Hasanov in the 28th minute of the game.
However, FC Bukhara went to the break with a 2-1 lead after Shavkat Salomov fired home side in the first period injury minute. After the restart, FC Kokand-1912 had chances to equalize the scoring, but the score remained unchanged.
Uzbekistan Super League | Matchday 12
FC Kokand-1912 1-2 FC Bukhara
Goals: Muhammad Anas Hasanov (28) – Arslonmurat Amonov (5), Shavkat Salomov (45+1)
Join to SPORTS.uz channel on Telegram