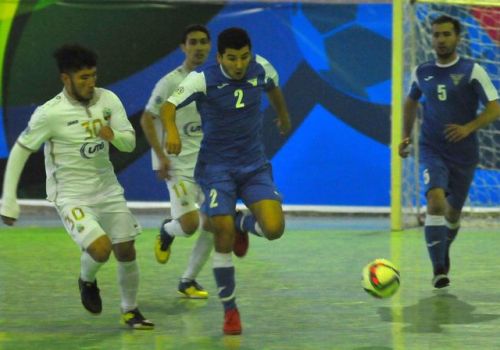 FC Bunyodkor to compete with FC AGMK in 2018 Uzbekistan Futsal Cup final
In 7 minutes, Bakhtiyor Rasulov gave an early lead for the Swallows before Khurshid Najimov doubled the advantage 4 minutes later.
Bakhtiyor Baratov halved the scoring for FC Metallurg in the 27th minute, but Bobur Domlajonov scored into his own net saw the hosts return two-goal lead.
Sardor Inomjonov managed to decrease the deficit for Bekabad side in the 33rd minute at the Yoshlik Sports Complex.
However, Jamoliddin Normirzaev added the fourth for FC Bunyodkor allowing his side to reach the final against FC AGMK.
2018 Uzbekistan Futsal Cup | Semifinal
FC Bunyodkor 4-2 FC Metallurg
Goals: Jamoliddin Normirzaev (37), Khurshid Najimov (11), Bakhtiyor Rasulov (7), Bobur Domlajonov (29 o.g.) – Bakhtiyor Baratov (27), Sardor Inomjonov (33)
Watch SPORTS.uz on YouTube