 FC Dynamo won the third match in a row as they took the lead on Uzbek league table
Today the third matchday of 2017 Uzbekistan Oliy League kicked off with a match between FC Pakhtakor and FC Dynamo at Pakhtakor stadium.
FC Dynamo started the season with two consequent victories in two matchdays and surprised most people who interested in football. Because they promoted this league after they took the 1st place of Uzbekistan First League and it is a great job for new-comers while they are taking the leading of the Uzbek premier league this year.
FC Pakhtakor gained all three points in the opening match of the league before they earned the only point in the previous match against FC Neftchi which was ended with a goalless draw.
Today FC Pakhtakor and FC Dynamo had enough chances to score some goals, but they didn't make them before the 89 minute of the game. At this time, Samarkand-based team player Shohruh Kholmatov broke the deadlock with his winning goal one minutes to complete.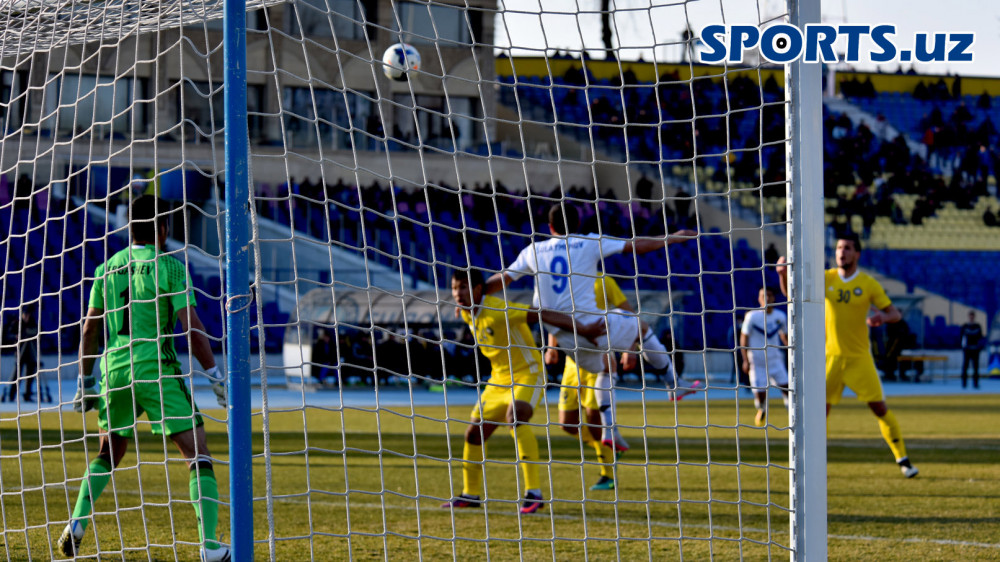 FC Pakhtakor 0:1 FC Dynamo
Goal: Shoxruh Xolmatov 89
FC Pakhtakor: 1.Botirali Ergashev, 24.Davron Hoshimov, 28.Stanislav Andreyev (8.Sherzod Karimov 54), 29.Vladimir Kozak, 4.Adnan Oraxovas, 5.Akbar Ismatullayev (21.Kamoliddin Tojiyev 79), 10.Jamshid Iskanderov, 17.Suxrob Nurullayev (55.Jasur Hakimov 69), 7.Azimjon Axmedov, 11.Igor Sergeyev, 30.Yuritsa Buklyat.
Substitutions: 12.Aleksandr Lobanov, 21.Kamoliddin Tojiyev, 8.Sherzod Karimov, 55.Jasur Hakimov, 2.Oston O'runov, 34.Xushnud Avilov, 3.Xojiakbar Alijonov.
Dinamo: 1.Mixail Naumov, 2.Mirkomil Loqayev, 3.Bunyod Isroilov, 22.Abdujamol Isroilov, 6.Akmal Bozorov, 8.Jasur Azimov, 9.Sardor Sulaymonov (23.Komil Sharofutdinov 90+2), 10.Javohir Qahramonov, 15.Shohruh Xolmatov, 19.Orif Mamajonov (11.Abdumalik Abdullayev 74), 18.Damir Nizanov (14.Radu Rogak 66).
Substitutions: 16.Rustam Toshturdiyev, 23.Komil Sharofutdinov, 20.Amirjon Safarov, 14.Radu Rogak, 11.Abdumalik Abdullayev.
Follow SPORTS.uz on Instagram