 FC Mashal bagged all three points for the first time in Oliy League

Mubarak-based FC Mashal side earned the first three points in the second matchday of 2017 Uzbekistan Oliy league in a match against FC Metallourg.
After an unsuccessful starting game of the season against FC Lokomotiv, FC Mashal changed all the directions and gained the first victory in Oliy league. The only goal scored by Zohir Kuziboev provided winning results in today's match against FC Metallourg.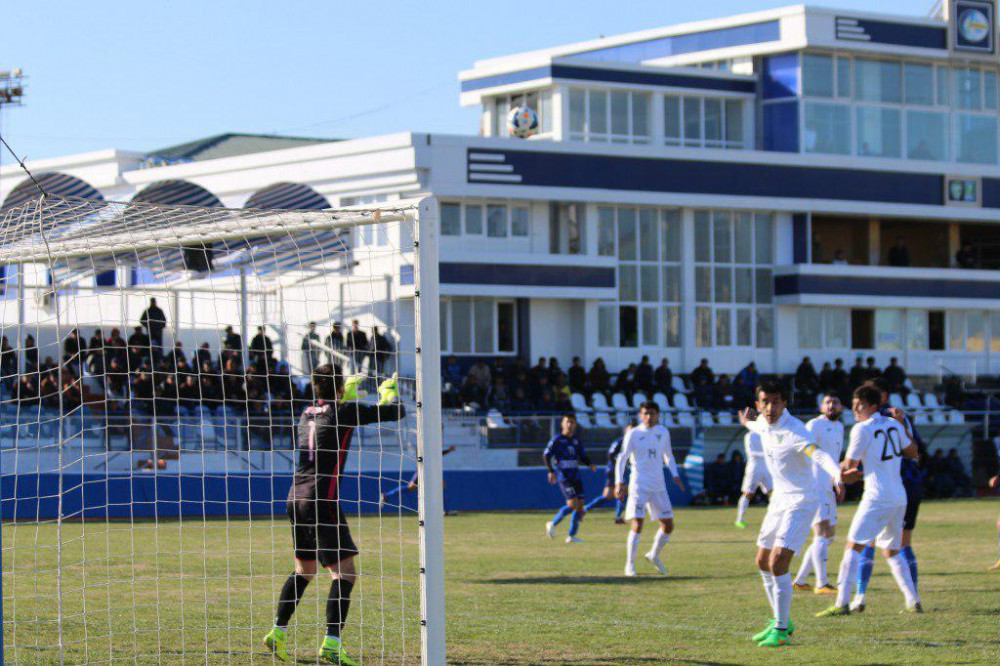 ---
FC Mashal 1:0 FC Metallourg
Goal: Zohir Kuziboev 50'.
FC Mashal: 35.Javohir Ilyosov, 3.Sardor Rahmonov, 9.Jamoliddin Ubaydullaev(10.Xumoyun Murtazoev 74), 13.Shaxzod Shaymanov, 18.Abbos Shodmonov, 19.Zohir Kuziboev, 22.Bobur Kosimov, 44.Asiljon Begimkulov, 55.Avaz Agaliev, 77.Abdulloh Olimov (Mirzakamol Kamolov 76'), 90.Zafar Turaev (Kenja Turaev 88).
Substitutions: 30.Botir Nosirov, 8.Mirzakamol Kamolov, 10.Xumoyun Murtazoev, 17.Vladislav Pavlenko, 23.Kenja Turaev 31.Igor Timanyuk, 63.Umidjon Sharipov.
FC Metallourg: 1.Zafar Safoev, 4.Xikmat Xoshimov (S), 6.Dilmurod Karimov, 7.Doniyor Adilov (Timur Usmonov 75'), 8.Ayubxon Numonov, 14.Davronbek Karimkulov, 15.Zohid Abdullaev, 17.Miruiyoz Sulaymonov, 20.Doston Tursunov, 22.Islombek Isokjonov, 70.Jahongir Abdumuminov (Islomjon Kobilov 90).
Substitutions: 32.Suhrobjon Sultonov, 13.Sanjar Kodirkulov, 19.Alisher Ziyavuddinov, 23.Kamronbek Kapadze, 40.Islomjon Kobilov, 77.Doniyor Ismoilov, 95.Timur Usmonov.
Join to SPORTS.uz channel on Telegram