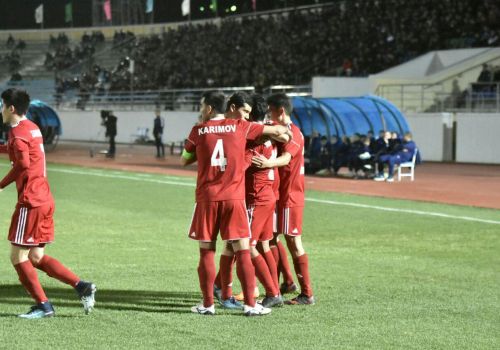 FC Nasaf claim three points at the Yoshlik Stadium
FC Nasaf managed to claim other three points in Uzbekistan Super League as they secured a 2-1 victory over FC Kizilkum on Sunday.
Ruzikul Berdiev's side took the lead through Bobir Abdikholikov just 13 minutes after the kick off. Slavko Lukic scored his second goal for FC Nasaf in the league in 67th minute of the game.
Andrey Sidorov decreased the deficit by using a one-and-one opportunity, but FC Kizilkum failed to levelled the scoring as they lost at the Yoshlik Stadium.
Uzbekistan Super League
FC Kizilkum 1-2 FC Nasaf
Goals: Andrey Sidorov (70) – Bobir Abdikholikov (13), Slavko Lukic (67)
Follow SPORTS.uz on Instagram