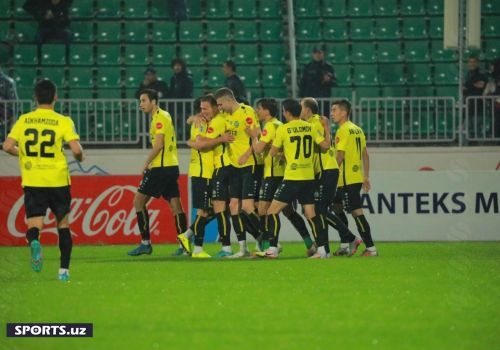 FC Neftchi extended contracts with two players
The team of PFC Neftchi under the leadership of Vitaly Levchenko and the club's management are consistently working on the formation of the squad.
The contract with experienced point guard Akbar Turaev and talented defender Umar Adhamzoda, who made a great contribution to their preservation in the Super League last season with their bright games, has been extended.
This season, Akbar Turaev, as part of our team, took the field in the main squad in 16 matches and spent 1,312 minutes on the field, and Umar Adhamzoda spent 1,209 minutes on the field in 14 meetings and assisted the goalkeeper twice.
The press service of the PFC "Neftchi".
Watch SPORTS.uz on YouTube