Hasanboy Latibokhunov: "Even if I recognize Miraziz Mirzakhalilov as the best or not, he is the number one boxer in the world at 57 kg"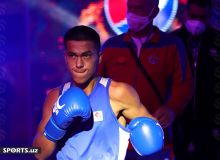 Uzbekistan National Boxing Championship has recently come to an end. In this tournament there was a serious competition in the weight category of 57 kg. In particular, the fights of Hasanboy Latibokhunov, who lost to the champion Mirazizbek Mirzakhalilov in the semifinals, also impressed the fans.
We connected with this "master of leather gloves" and asked him a few questions about the championship of Uzbekistan, which he won a bronze medal.
- First of all, congratulations on your place in the championship of Uzbekistan among the winners!
- Thank you very much.
- Our initial question is ordinary as always. So tell me about the history of your boxing career?
- My interest in boxing is connected with my brother Jasur. We went to watch his trainings with my father. Then I became interested and went to the boxing hall to train in the 3rd grade.
- Jasurbek Latipov?
-Of course.
- What kind of relationshipinship do you have with him?
- He is my nephew. Due to the fact that my uncle passed away early, my brother Jasur was brought up by my father.
- If I'm not mistaken, you both clashed in the official match, and in this fight Jasur Latipov gave you a chance, wasn't I mistaken?
- True, in 2016 in Bekabad, we both reached the final of the championship of Uzbekistan. Naturally, I competed in the weight category of 52 kg. If I became a champion then, I would get a license to enter the university. So it was not a fight.
- Do you think you would have been able to resist Jasurbek if you had fought that year?
-If I didn't need a license, I would give this fight to my brother. I mean, I didn't fight against him.
- Let's talk about the results you have achieved in your career so far?
- I was a two-time champion of Uzbekistan and once a champion of Uzbekistan among adults. I also won international tournaments and prizes. I'm trying to be number one in my weight class after the Tokyo Olympics.
- Aren't there any problems with that weight, I mean 57 kg?
- Of course, my natural weight is 58-59 kg. There will be no problems.
- You say that you want to be the number one after Tokyo ... So, do you admit that Miraziz Mirzakhalilov is the real leader in this weight class today?
- Admittedly or not, he is the number one boxer in the world at 57 kg and the reigning world champion, who also won a ticket to the Olympics. As such, I am a big fan of all our delegates in Tokyo.
- Who else but Miraziz can compete for you in the weight category of 57 kg?
- In Uzbekistan, there is serious competition in every weight class. In addition to Mirzakhalilov, I can mention Oybek Juraev and Hurshidbek Rasuljonov.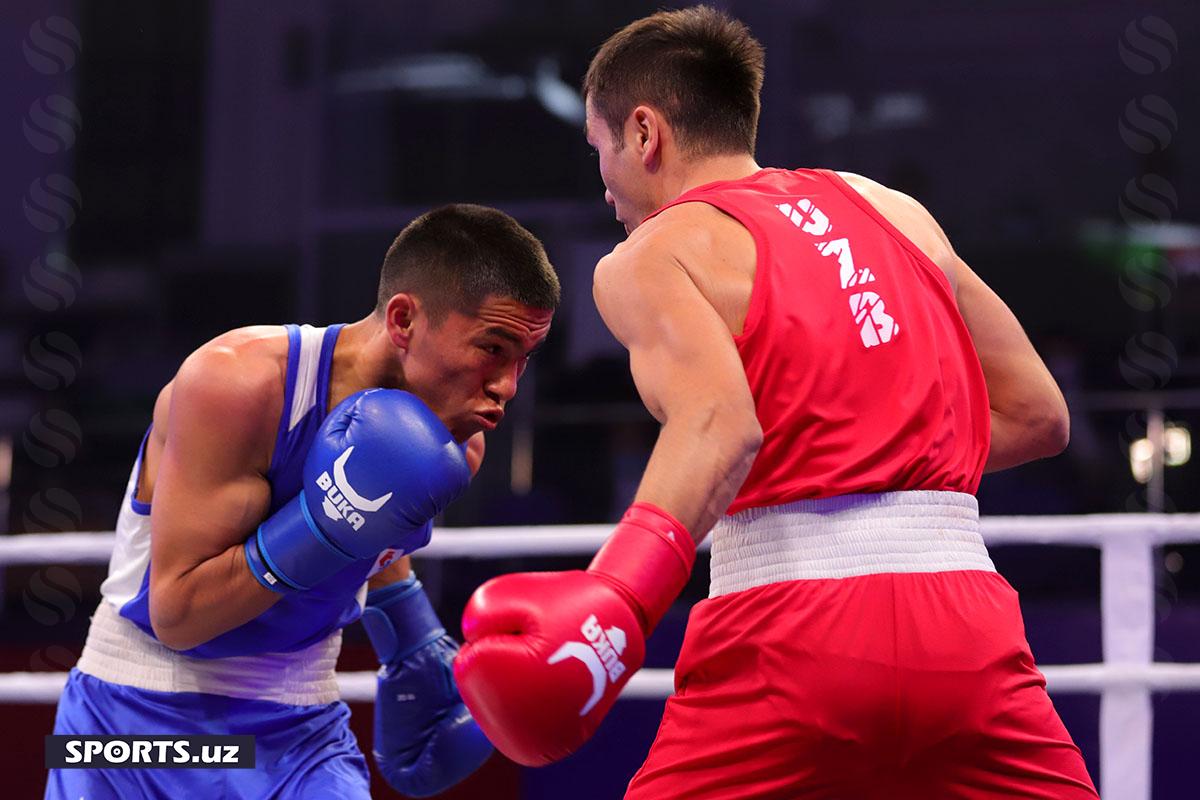 - What do you think about the battle with Miraziz?
-I could have won. But I was injured for six months. I was able to prepare for this competition for 1.5 months.
- You did well in the first and second rounds. But in the third round you gave the full initiative. What did this have to do with?
- As I mentioned above, physical training is a lesson.
- Probably, you suffered a serious blow, I personally witnessed that in the third round you received a heavy punch to the liver, and after that you had a slowdown?
-Maybe that's why. In fact, he threw a lot of punches. But most of them came to the defense.
-So you're not happy with the result?
- In this fight, I felt that if I did not have a clear advantage, I would not have a chance. I tried to prove what level of boxing I was in this fight and I think I managed to do it in some way.
- Do you spar with Jasurbek?
-No. We worked together in 2016 when we were in the national team. Then I changed my weight.
Do you think that your first coach should be one person?
- Yes, we learned the secrets of boxing under Abdulkhafiz Egamov. Currently, I am training at the Andijan College of Olympic Reserve under the tutelage of Mars Kuchkarov, Alexander Razmakhov, Abduvohid Jalolov and Sardor Razzokov.
- According to your plans, you do not intend to go to professional boxing yet ...?
- Not yet. Having a place in amateur, I will try myself in the professionals later.
- Is it clear that your sparring rivals helped you in the preparation for the championship of Uzbekistan?
- Yes, Hasanboy Dusmatov and Salim Shamsiddinov helped. I would like to thank them.
- Thank you for taking the time to talk and we wish you good luck in your future endeavors!
- Thank you. As much as possible, we will try to defend the honor of our country in international tournaments!


Матнда хатолик топсангиз, ўша хатони белгилаб, бизга жўнатинг (Ctrl + Enter)