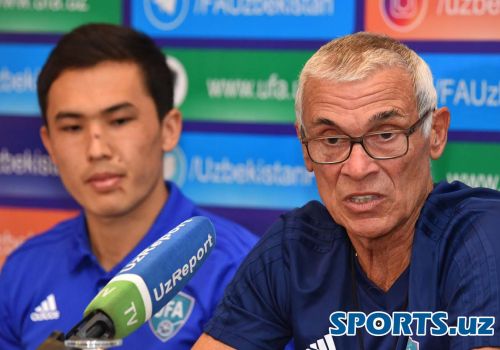 Hector Cuper admits he makes a fault in training sessions
It was the first defeat for a newly appointed Hector Cuper in his career in Uzbekistan. After the match, the 62-year-old attended the post-match press conference.
"We showed very different two 45-minute periods as we played well enough in the first and had chances to open the scoring. But today's opponent is not easy since they are Asia's top team.
"Of course, our players were tired after the restart and it's my fault made in training sessions. The defense played better than the last match against Syria and we should concentrate on improving attacking line."
"In the second 45-minute, I gave a chance to new players to show themselves on the pitch. I conclude who will leave the team after two friendlies. For the next training sessions, I will add new players to replace them."
"We have enough time to prepare for AFC Asian Cup 2019. So, there is no pressure for Uzbekistan Professional Football League to conclude the league earlier than planned. We will call players from U23 team for October training sessions and friendlies."
Watch SPORTS.uz on YouTube