 Hector Cuper: Our game style completely different from Egypt's
"Turkmenistan had a really good performance against Japan, which is one of the big sides of the Asian continent," said the former Inter Milan and Valencia boss.
"We can theoretically watch them and analyse them but it's really different to see them on the pitch.
"They are a team with good discipline and, moreover, they are very good down the left wing. These are the main advantages of Turkmenistan, but each team has their own style and will play their own football.
"The team that will win will be the better prepared team for this game."
"I think we have nothing to do with Egypt," he declared. "Our game style is not like the one I was implementing with Egypt."
"It's different. There may still be some similarities to how we played as Egypt, but the system that we play is completely different."
"Nowadays it's difficult to calm the fans, because you should win the game, you should have more possession of the ball, you should give a good performance. To make everyone content can be difficult."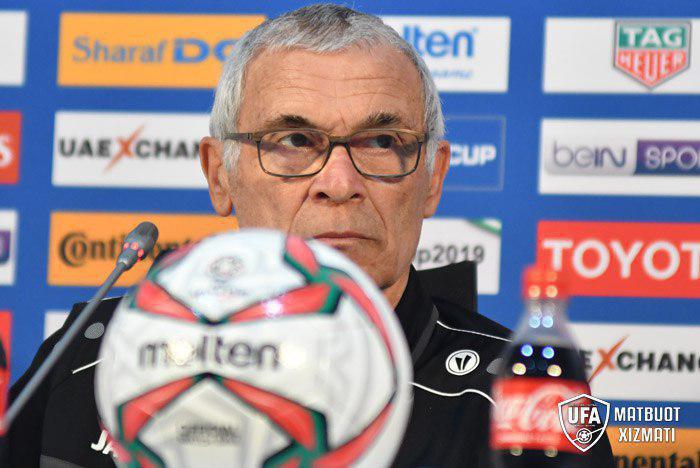 Source: the-AFC.com
Watch SPORTS.uz on YouTube