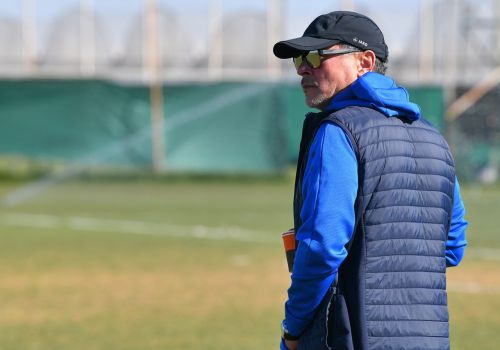 How was the OKMK training games in Turkey?
FC OKMK team, which started the training camp scheduled for February 3 in Antalya, Turkey, completed this preparatory stage on February 17.
As we reported earlier, 5 control meetings were held during the meeting. Once again we present to your attention the past friendly control games.

February 5th
FC OKMK – FC Volga (Russia) - 1:2
February 8
FC OKMK – FC Atyrau (Kazakhstan) - 3:0
February 11
FC OKMK – FC Astana (Kazakhstan) - 1:1
The 14th of February
FC OKMK – FC Metalist 1925 (Ukraine) - 0:1
February 16
FC OKMK – FC Petrocube (Moldova) - 1:2
Today, the team members are flying from Antalya directly to Tashkent. Players are given 2 days of rest, and on February 20, a training camp is scheduled at the Durmon headquarters to begin the last pre-season training camp.
Follow SPORTS.uz on Instagram