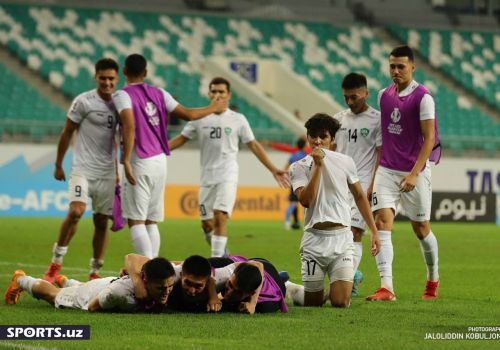 "It wasn't difficult to break through the Japanese defense. Two goals show that."
As you know, yesterday Uzbekistan defeated Japan 2-0 to reach the final of the Asian Cup. After the match, the midfielder of our national team Hussein Norchaev shared his thoughts.
- It was not difficult to break through the Japanese defense. Because both goals show that.
- I dedicate today's goal to all our compatriots. Even though they weren't in the stadium, they supported us outside.
- I didn't like the group games very much. I tried to prove myself in the quarterfinals and semifinals.
- I had two good chances in the match against Karshi, but I couldn't use them. As for the assistants, it's a team game. We will all be happy if the team wins.
- Kapadze and Berdiev have a lot in common. Both use modern coaches and new tactics. In general, both are almost the same specialists.
- We played very well against Saudi Arabia in Dubai. They scored just two mistakes. We will try to do better in the final and give our country a beautiful victory.
Follow SPORTS.uz on Instagram