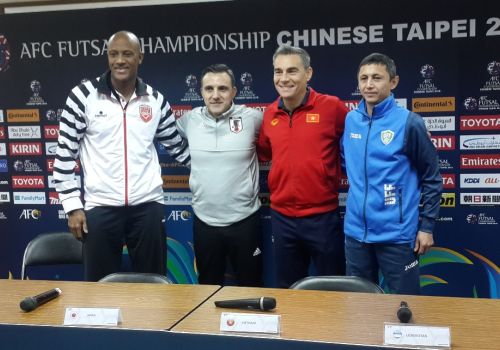 It's enough to make mistakes says White Wolves' head coach
Uzbekistan struggle with Vietnam for earning a place in semi-finals of AFC Fustal Championship at the Xinzhuang Gymnasium on Thursday.
The White Wolves have finished runners-up four times, and have yet to claim the title, but while Uzbekistan head coach Bakhodir Akhmedov shares the same sentiment as Rodrigo, he holds no regard of their achievements in the past and only wants to be better.
"Our experience in the past helps every time, but we need to forget about them and that result in Turkmenistan," said the former Uzbekistan international.
"All the games are in the past, and we need to think about the future games.
"In the group stage we allowed ourselves to make some mistakes, but in the knockout phase, we cannot allow such mistakes to happen again.
"Vietnam have played well and confidently throughout the tournament, so we need to give our best to get the win."
Watch SPORTS.uz on YouTube