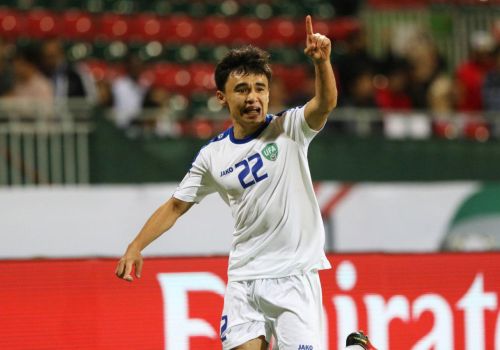 Javokhir Sidikov: We came to win AFC Asian Cup 2019 title
After the emphatic victory in Dubai, Javokhir Sidikov talked to the media.
"We are very happy that we won the first two games and advanced to the next stage beforehand, and we will do our best to win for Japan.
The game against Turkmenistan was also the most important one for our team and me as well. In this match, I scored my first goal for our national team. This is a historic day for me. And, I try to increase the number of my goals.
All players, who scored against Turkmenistan, are up to 25 years old. It means that we are our younger generation and we are learning a lot from elder players. Anyway, our goal is to gain more and more victories for Uzbekistan. Because we came to the Asian Cup with a great goal, which is claiming the title. So, we are ready to do realise our ambition here" said Javokhir Sidikov.
Follow SPORTS.uz on Instagram