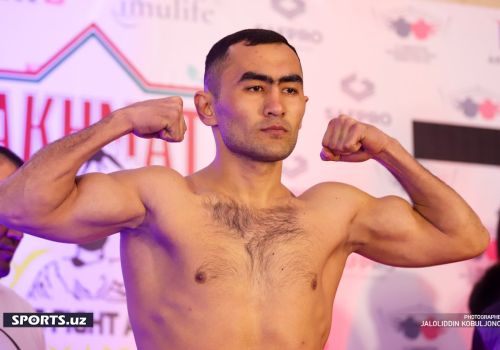 Mirzakamol Nematov defended his WPBF championship belt
The AFP-1 professional boxing evening in Tashkent has come to an end. In the super-welterweight category, Mirzamol Nematov advanced to the ring against Russian Zurab Zaniev. At the end of the 6th round of the fight, Chaniyev's corner declared that he could not continue the fight, and Mirzakamol Nematov defended his WPBF belt.
Mirzakamol Nematov, 24, is a pupil of the Rapkan boxing school in the Fergana region. The amateur boxer won the championship of Uzbekistan among juniors. Currently, he is coached by Zoirjon Usmonov.
Watch SPORTS.uz on YouTube