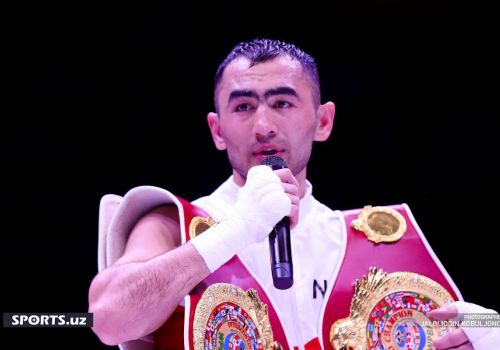 Mirzakamol Nematov: "I had to quit boxing and work"
Many talented people are emerging in professional boxing in Uzbekistan. Most of them have already signed contracts with foreign promotion companies, but most of them are supported by local promoters.
One of such skilled boxer is Mirzakamol Nematov. Although this boxer has not started his professional career for a long time, he continues to win and is gaining victories.
We bring to your attention an interview with this boxer today.
Sports.uz directory
Mirzakamol Nematov was born on May 11, 1997 in the village of Rapqon, Besharik district, Fergana region. He has been boxing since 2009. The first coach was Zoirjon Usmanov. He is one of the winners and prize-winners of the national championship in amateur boxing among youth. The result in professional boxing is 9-1, WPBF championship belt holder. Manager and promoter Umidjon Urinov and Jurabek Chulpanov.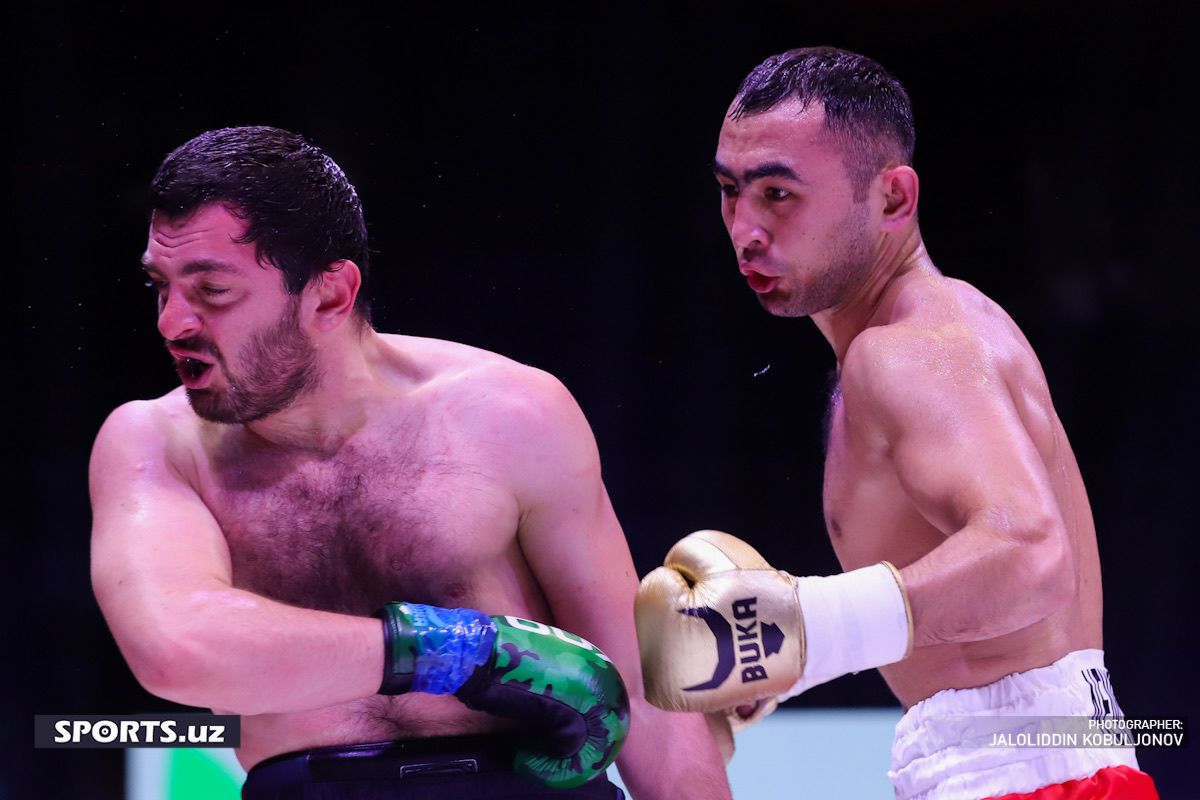 - If we start the conversation with the history of your entry into the world of boxing, are there any reasons why children usually take fighting sports seriously?
- First of all, I was very interested in this sport. Besides, as a child, I used to fight a lot at school and on the streets. So my grandmother told me to go to a boxing club and practice seriously. That's how I stepped into boxing. I was in 5th grade then.
- You have achieved significant results among young in the amateur direction, why did you not take your work in this direction seriously?
- True, I was the champion of Uzbekistan in amateur boxing among youth. I have been a winner and prize-winner of international tournaments. However, working in the youth category and now transitioning to adulthood caused me financial hardship and I had to quit boxing. That's why I couldn't compete in adult competitions.
- Speaking of your youth activities, who were your serious competitors and uncomfortable opponents in the national championships at that time?
- Sultanmurad Omonov from Andijan, Eldor Merjanov from Tashkent and Kozimbek Mardonov from Kokand. The most inconvenient among them was Kozimbek Mardonov.
- What was the main reason for you to start working in professional boxing?
- I worked for 3-4 years after I stopped amateur boxing. At that time, I went to see my cousin, who was doing business in Tashkent. My brother was the reason I went back to boxing again. I decided to start a professional career after saying that I will do everything, you will be engaged and I will be happy only if you record good results. I was not so sure that I would be able to achieve any results in other areas and improve my financial situation. Because boxing would still attract him. My mother used to say that if she saw the Olympic champions, she would like you to achieve the same results. When I was working, I told my friends that I would go to professional boxing and become a champion. These were the main reasons.
- What was the main factor of one defeat in your professional career?
- We did sparring in preparation for the fight before the defeat, and then a strong blow, which broke my arm, hit my partner in the head. However, I did not give up the fight, I was careful, I did 10 rounds and won. After the fight, I showed my hand again, there were treatments, and my next fight quickly became clear. The wound did not heal completely. I was winning the fight, the injury recurred and my arm stopped working. That's why we had to stop that fighting. Thus, the victory went to Manuk Dilanyan.
- We witness the diversity in your battles. Which boxer do you watch the most?
- In world boxing, I see Saul Alvarez without a fight. As for us, I envy Israil Madrimov and try to learn some aspects of their actions.
- What motivates you in difficult situations?
- My parents and brother support me. We grew up in a village where there were a lot of challenges, and these situations motivate us to get out of trouble.
- Rapqon boxing school has become very popular in Uzbekistan. It is associated with the name of the coach, referee Rustam Majidov. What do you think about this?
- We were also brought up in this school. Rustam aka Majidov played an important role in the development of boxing in the village of Rapqon. Many champions have emerged. Even now, their followers are being educated.
- What do you think about your current promoter Jurabek Chulponov? Is this person able to organize serious, championship fights?
- Jurabek Cholponov is a good promoter and a great person. Of course, big battles can happen. We will have our next fight in May. Our promoter will also spend the night. Rivals will not be simple. If we are lucky, we will record good results!
- Thank you for the interview. We hope that you will continue to please the Uzbek boxing fans with great results.
- Thank you for your attention. Of course, we will achieve good results with the support of our compatriots!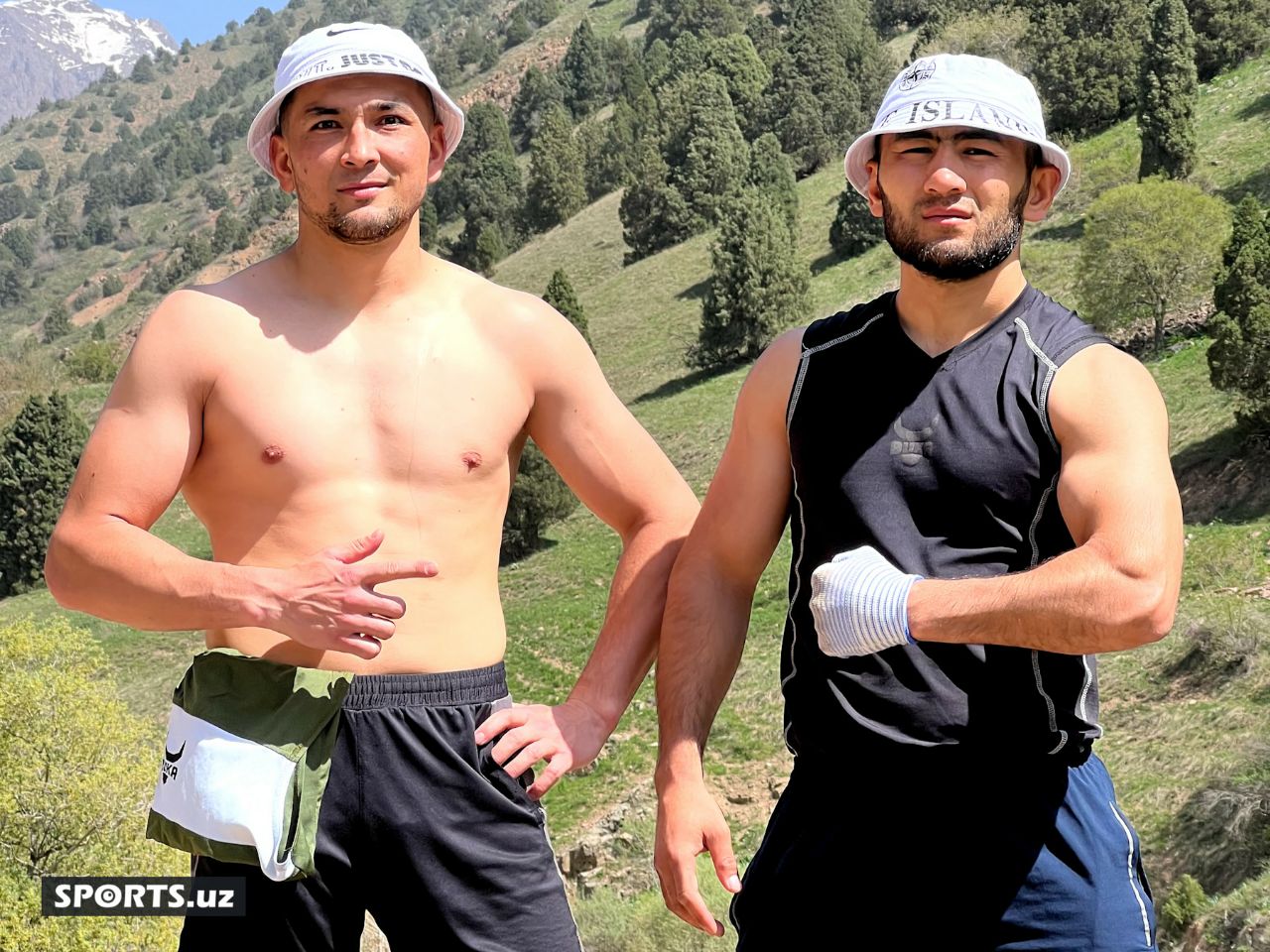 Follow SPORTS.uz on Instagram