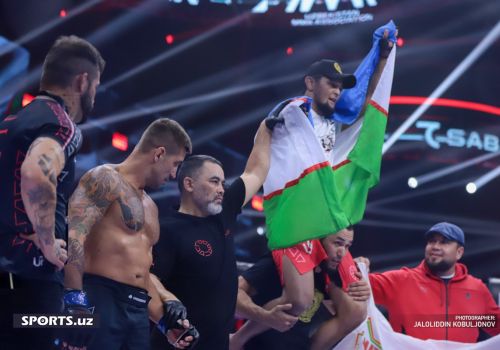 Nursultan Ruzibayev will fight in Tashkent, the opponent is known!
The famous Uzbek UFC fighter Nursultan Ruziboyev wants to fight in professional boxing. He will enter the ring on July 30 in Tashkent, at a boxing evening organized by the Ahmad Fight Promotion company. On this night, Ruzibayev's opponent will be Georgian Mikhail Kutsishvili (32-51-6, 17ko).
Before that, Nursultan had 2 fights in professional boxing, he won both.
The evening of July 30 will take place in the auction hall of the INDEX shopping complex in Sergeli.
Watch SPORTS.uz on YouTube