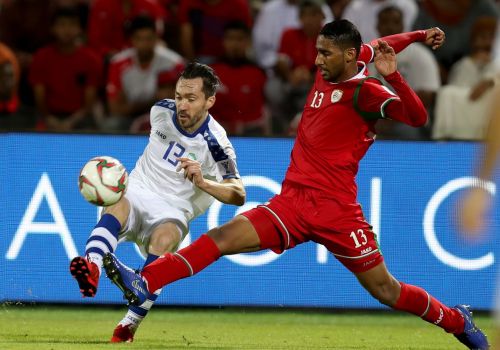 Oleg Zoteev: Oman will also be a headache for Japan
Hector Cuper's side will continue their participation with Turkmenistan clash at the Maktoum Bin Rashid Al Maktoum Stadium on Sunday.
Ahead of the crucial match, the White Wolves' left-back Oleg Zoteev talked to the media.
"As expected, the opening game was very tough with high a pressure. Of course, the first match is always nervous in such major tournaments.
"Every time we enter the pitch, we play for a victory in every single match. Honestly, we are very happy that we secured three points and achieved a good result. Everyone watched the match and we know we made many mistakes during the game. Nevertheless, we have already won a very precious victory.
"In general, there is no weak team in this Asian Cup. To give an example, Oman is one of the strongest opponents. A well-formed team can handle the ball well. Their players have good individual skills. In short, we struggled with a strong opponent. I think Oman will also be a headache for Japan in the next matchday.
"We are working on our mistakes at the moment. I have to say that the whole team has a good mood ahead of Turkmenistan clash. We will do our best to show a good football and claim another victory in our next games.
Follow SPORTS.uz on Instagram