 Oliy League. FC Almalyk continued their victorious run at JAR stadium
FC Almalyk side registered 1-0 victory over FC Obod in the sixth matchday of Uzbekistan Oliy League which was kicked off at JAR stadium this afternoon.
Vladislav Kasminin opened the score after goalless and boring 70 minutes and this winning goal continued the two-game victorious run.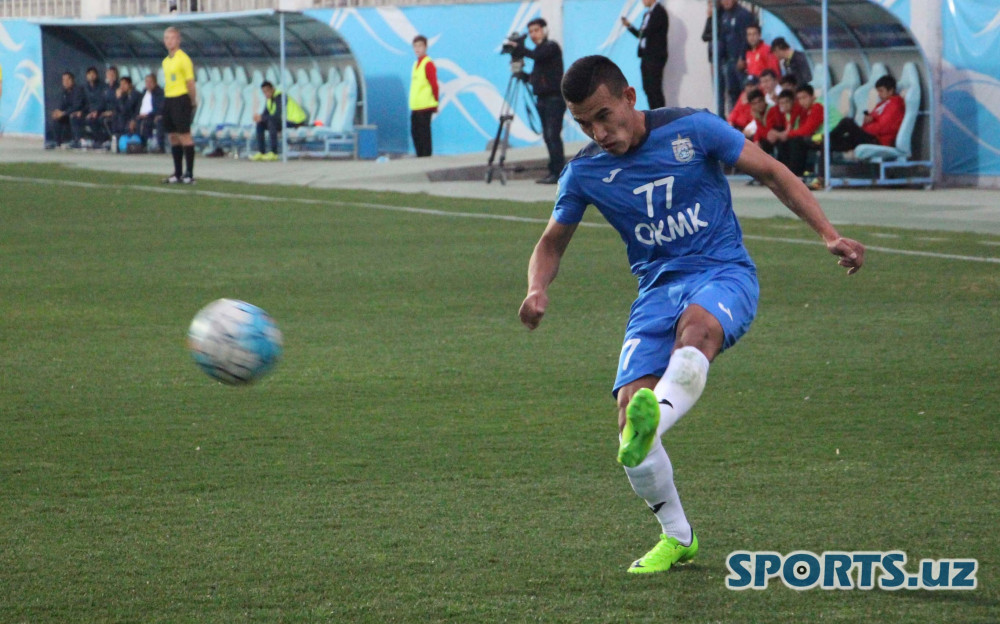 FC Obod 0:1 FC Almalyk
Goal: Vladislav Kasminin 70
FC Obod: 1.Shirinboy Abdullaev, 2.Abror KHusinov, 3.Anvar Gofurov, 4.Farhod Mirahmatov, 5.Gayrat Umirov, 8.Doniyor Hasanov, 10.Sunnatilla Ermatov, 11.Shohruz Norkhonov, 19.Sardor Kakhkhorov, 20.Idris Bikmaykin, 21.Navruzbek KHaipov.
Substitutions: 12.Azamat Ahmedov, 6.Sherzod Jalilov, 7.Sanjar Rihsiboev, 13.Islom Ismoilov, 16.Jahongir Omonov, 23.Abbos Saidkarimov, 44.Timur Vasilev.
FC Almalyk: 46.KHurshid KHujaev, 2.Abdukakhkhor KHojiakbarov, 5.Dilshod Juraev, 8.Shota Grigalashvili, 15.Farhod Musabekov, 17.Kamoliddin Murzoev, 18.Shavkat Mullajonov, 19.Islom Inomov, 55.Rahmatullo Berdimurodov, 88.Igor Yelich, 90.Vladislav Kasminin.
Substitutions: 45.Akbar Turaev, 7.Alibobo Rahmatullaev, 9.Zabihillo Urinboev, 10.Shokhnazar Norbekov, 21.Gulom Haydar Gulomov, 33.Doniyor Usmonov, 94.KHurshid Mukhtorov.
Like official page of SPORTS.uz on Facebook