 Oliy League. FC Bunyodkor was defeated by FC Kizilkum in front of the home crowd
Yesterday the fifth matchday of Uzbekistan Oliy League was kicked off with two matches which were ended with sensational results as two Uzbek giants lost all three points.
Navoi-based FC Kizilkum celebrated their first ever victory over FC Bunyodkor in an away match as Ilhom Yunusov scored the winning goal in the 41st minute of the game.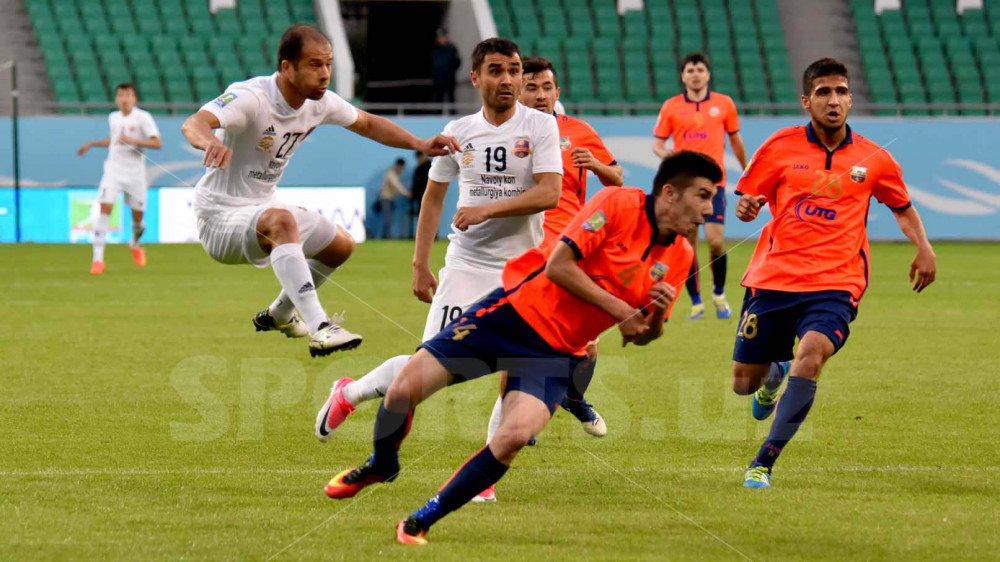 Bunyodkor 0:1 Kizilkum
Goal: Ilhom Yunusov 41
FC Bunyodkor: 25.Murodjon Zuhurov, 4.Akromjon Komilov, 5.Javlon Mirabdullaev, 7.Dushan Michich, 9.Shahzodbek Nurmatov (97.Javohir Esonkulov 69), 10.Eldor Shomurodov, 17.Dostonbek Hamdamov, 19.Nurullo Tuxtasinov (11.Vadim Cemirtan 58), 21.Dilshodbek Ahmadaliev, 28.Davron Umirov, 29.Otabek Shukurov.
Substitutions: 45.Dilshod Hamroev, 2.Rustamjon Ashurmatov, 11.Vadim Cemirtan, 20.Sardorbek Azimov, 30.Xurshid Giyosov, 44.Mirjamol Kosimov, 97.Javohir Esonkulov.
FC Kizilkum: 16.Umidjon Xonimkulov, 3.Shukurali Pulatov, 4.Erkin Boydullaev (C), 9.Otabek Zokirov, 14.Fayzulla Kambarov, 15.Azamat Allaniyozov, 19.Jasur Hasanov, 20.Gayrat Jumaev, 23.Sherali Juraev, 27.Ilhom Yunusov, 77.Behzod Ganijonov (17.Artur Gevorkyan 71).
Substitutions: 40.Elbek Raximkulov, 8.Akmal Rustamov, 10.Vohid Shodiev, 17.Artur Gevorkyan, 18.Samandar Shodmonov, 25.Azizbek Usmonov, 85.Andrey Derkach
Yellow cards: Dushan Michich 18, Jasur Hasanov 51, Fayzulla Kambarov 63, Shukurali Pulatov 69, Gayrat Jumaev 85
Join to SPORTS.uz channel on Telegram