 Oliy League. FC Nasaf has stunned FC Sogdiana with a 4-0 score
FC Nasaf has stunned Jizzakh-based FC Sogdiana in the fourth matchday of Uzbekistan Oliy League. Ruzikul Berdiev side earned three points as they scored four consequent goals into Sarvar Karimov's net.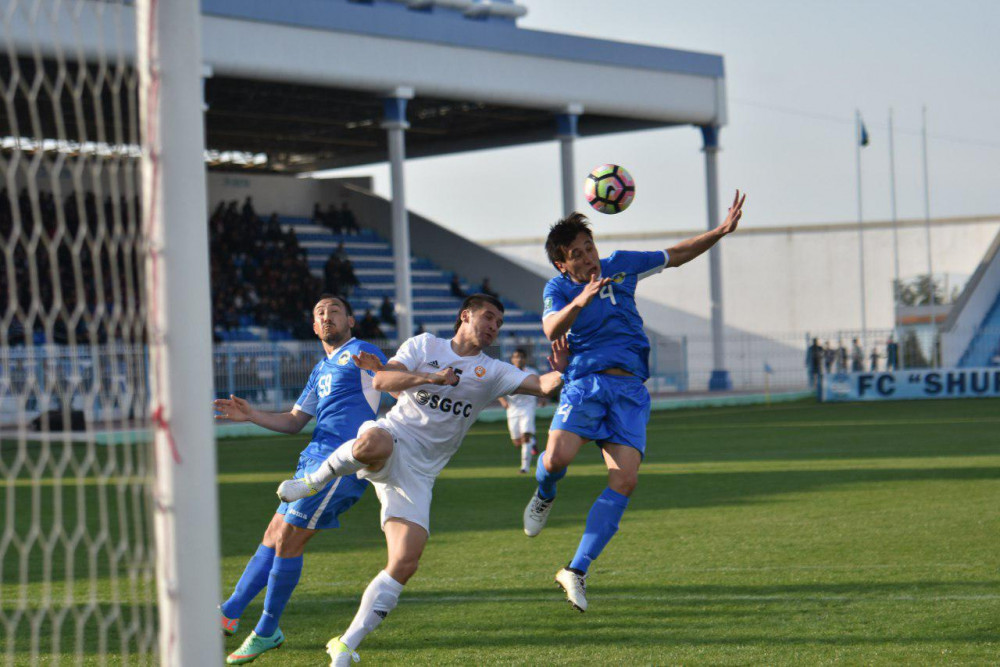 FC Nasaf 4:0 FC Sogdiana
Goals: Dragan Ceran 18,81 Odil Khamrobekov 22, Bobir Abdukholikov 89
FC Nasaf: 35.Sanjar Kuvvatov, 7.Odiljon Hamrobekov, 10.Dilshod Rahmatullaev, 15.Shakhboz Erkinov, 18.Bahrom Abdurahimov, 22.Igor Golban, 23.Sherzod Azamov (C), 27.Islom Rashidkhonov, 2.Akmal Shorahmedov, 31.Saydullo Rahmatov, 69.Dragan Ceran.
Substitutions: 25.Eldorbek Suyunov, 4.Maqsud Karimov, 6.Azizjon Ganiev, 8.Sirojiddin Kuziev, 14.Sharof Muhitdinov, 38.Doniyor Narzullaev, 45.Bobir Abdukholikov.
FC Sogdiana: 1.Sarvar Karimov, 2.Sardor Kulmatov, 3.Azamat Isroilov, 4.Elyor Oripov, 6.Sunnat Mamadaliyev, 7.Sanjar Rashidov (C), 8.Sukhrob Kobilov, 17.Ikhtiyor Toshpulatov, 18. Kahramon Bahodirov, 59.Sarvar Juraev, 77.Sardor Eminov.
Substitutions: 12.Shokhrukh Eshbutaev, 10.Alisher Mahmudov, 11.Shokhruh Dostonov, 13.Rustam Azamov, 15.Izatilla Abdullaev, 22.Doston Abdurahmonov, 34.Omonbek Halilov.
Watch SPORTS.uz on YouTube