 Oliy League. FC Neftchi lost to FC Kokand-1912 in front of home crowd
Nosir Otakuziev came off the bench to score the winning goal in FC Kokand-1912's 2-1 win over FC Neftchi at Istiklol Stadium, keeping his side's Oliy League hopes alive and well.
The well-experienced striker buried the ball past Utkir Yusupov twelve minutes to complete, potentially earning three points for his team in the process.
Prior to that key moment in this match, Filip Rajevas broke the deadlock in the 19th minute of the game before equalizer Sherzod Hakimov was given the chance to get the ball onto his right foot and he obliged by curling a shot.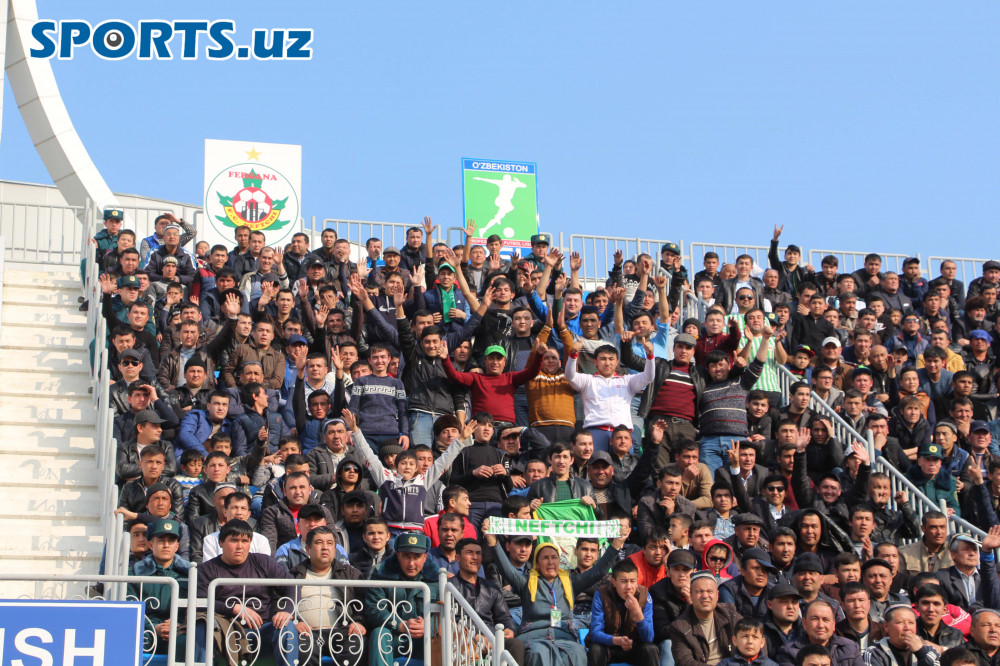 FC Neftchi 1:2 FC Kokand-1912
Goals: Sherzod Hakimov – 63 – Filip Rajevas 19, Nosir Otakuziev-78.
FC Neftchi: 1. Utkir Yusupov, 2. Sergey Konsevoy, 8. Umid Kodirov, 9. Sherzod Hakimov, 11. Abbos Makhsitaliev, 14. Terentiy Lutsevich, 15. Husniddin G'ofurov (26. Otabek Isroilov-58), 18. Javohir Rasulov (7. Akram Bahriddinov-46), 20. Dilyor Ermatov, 27. Nikita Pavlenko (30. Said Abdujabborov-77), 55. Dmitriy Komarovskiy.
Substitutions: 25. Ruslan Mantiyazov, 5. Hamza Karimov, 6. Bakhtiyor Yokubov, 10. Muydin Mamazulumov.
FC Kokand-1912: 12. Aziz Ashurov, 4. Bahodir Akramov, 5. Jalil Kimsanov, 10. Javohir Sidikov (9. Nosir Otakuziev-76), 11. Andrey Sidorov (97. Oybek Rustamov-52), 19. Suhrob Berdiev, 23. Aleksandr Merzlyakov, 24. Ibrohim Rahimov (7. Jamshid Hasanov-60), 26. Akmal KHolmurodov, 77. Murod KHolmuhammedov, 99. Filip Rajevas.
Substitutions: 21. Muzaffar Abdullaev, 8. Sobir Hamidov, 85. Ruslan Melziddinov, 96. Muhammadanas Hasanov.
Referees: Bakhtiyor Namozov (Toshkent), Timur Galeev (Toshkent), Akbar Pulatov (Toshkent), Asker Najafaliev (Toshkent)
Inspector: Sayfitdin Ermatov (Toshkent).
UzPFL Official: Grigoriy Rtveladze.
Like official page of SPORTS.uz on Facebook