 Oliy League. Matchday Six Attendance in numbers
It was a mixed bag of results in the attendance numbers in matchday six of Oliy League as FC Dinamo led the way with an entertaining match against FC Bukhara.
After one year break in Oliy League, Samarkand side's comeback would have an impact on a high number of the home attendance as 10 501 spectators visit Dinamo Stadium.
FC Obod have finished in the bottom of the weekly attendance numbers after they had nearly 700 in attendance to watch that FC Obod lost to FC Almalyk at Jar Stadium.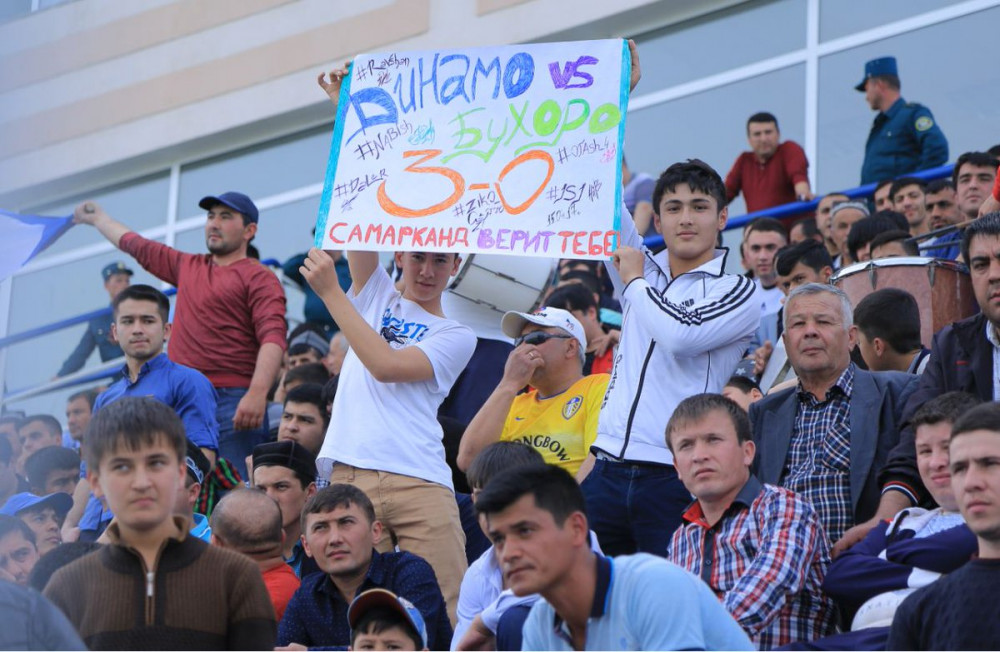 Matchday Six Attendance Numbers
FC Dinamo 3:1 FC Bukhara (10,501)
FC Kizilkum 1:1 FC Sogdiyona (8,781)
FC Shurtan 3:0 FC Pakhtakor (7,455)
FC Mash'al 1:1 FC Kokand-1912 (2,893)
FC Neftchi 1:2 FC Bunyodkor (2,810)
FC Metallourg 0:0 FC Navbahor (2,025)
FC Lokomotiv 2:1 FC Nasaf (1,522)
FC Obod 0:1 FC Almalyk (731)

This matchday's TOTAL comes in at 36,718
This matchday's AVERAGE comes in at 4,590
Like official page of SPORTS.uz on Facebook