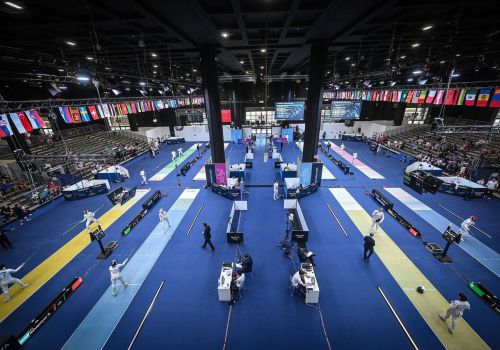 Our fencers have completed the qualifying matches for the World Championship
Nowadays, the Fencing World Championship is being held in Milan, Italy. On July 24, men competed in the rapier, and women competed in sabers. The following national team will be represented in these competitions:
Women (sabre): Zainab Dayyrbekova, Gulistan Perdibayeva, Paola Pliego, Fernando Herrera;
Men's foil: Muhammad Yusuf Asanov, Akhmadillokhon Solihozhiev, Ias Molina, Daniyar Saidullaev.
According to the results, Perdebayeva (sabre) and Sadulaev (Rapier) successfully qualified and took places in the main list of 64 people.
Before that, Umida Ilyasova (Rapier), Javakhir Nurmatov (sword), Prince Egamberdieva (sword), Musa Aimurat and Zukhriddin Kadyrov (saber) successfully qualified.
Now they will compete for medals in the main round competitions.
Watch SPORTS.uz on YouTube